Deal brokered by CAA sees Loveless, Redoubtable and You Were Never Really Here head to China.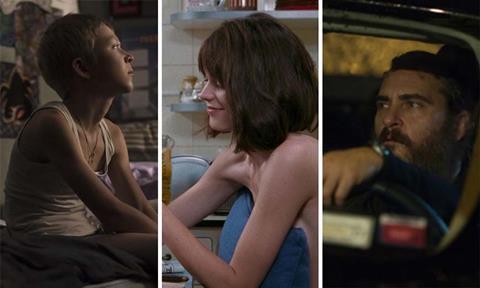 Beijing-based online ticketing giant Weying has acquired Chinese rights to nine Wild Bunch films including Palme d'Or contenders Loveless, Redoubtable, Rodin, You Were Never Really Here and A Gentle Creature, in a deal brokered by Creative Artists Agency (CAA).
"One of our missions is to bridge content with its target audiences and let Chinese filmgoers truly enjoy high-quality films through our sophisticated and integrated platform," said Weying senior vice president Dan Yang.
"Wild Bunch is an elite company that continuously provides world-class masterpieces. We feel honoured to have this opportunity to work with them."
The other titles in the agreement include festival opener Ismael's Ghosts, Un Certain Regard selection Tesnota; 12 Days, which premieres as Special Screening, and Racer And The jailbird, which is in post-production.
Since its creation in 2014, Weying has been dedicated to growing the Chinese film market by sourcing and promoting diversified domestic and overseas content.
In 2016, Weying co-founded the "Nationwide Alliance of Arthouse Cinemas" led by SARFT's China Film Archive, which covers 100 cinemas in 31 Chinese provinces.