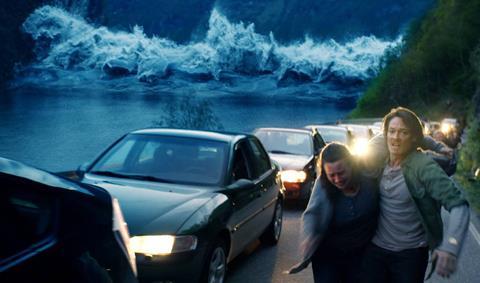 Scandinavian studio Nordisk Film has acquired a minority stake in Fantefilm, the Norwegian production company behind disaster features The Quake and The Wave.
The deal will also see Nordisk secure an output deal with Fantefilm, which has four features in production and is also developing a major TV series. It will give the studio Nordic distribution and international sales rights to Fantefilm's future slate.
Kenneth Wiberg, president of Nordisk Film Distribution and VP of Nordisk Film, said the move was part of its ongoing strategic to be "the leading creative powerhouse in the Nordics" and added that the acquisition was "another very important step in that journey".
Fantefilm producer and partner Martin Sundland said that while the deal would strengthen the company, it would also "maintain its independence, DNA and ways of doing business".
Other titles produced by Fantefilm include Christmas family franchise Merry Christmas, Mr. Andersen, Ragnarok the Cold Prey film series.