Plus: The Orchard acquires Sundance doc Life, Animated; AMC-backed Shudder launches week-long workshop; and more…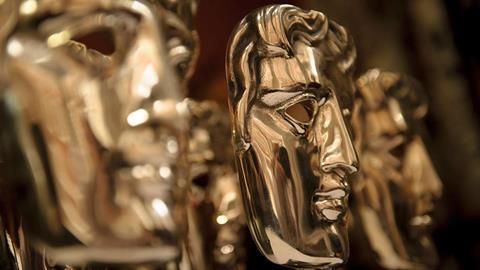 BAFTA LA has set this year's Academy Britannia Awards for October 28 at the Beverly Hilton Hotel. Harrison Ford received the Albert R. Broccoli Britannia Award for Worldwide Contribution to Entertainment at the 2015 event, Orlando Bloom the Britannia Humanitarian Award, and Meryl Streep the Stanley Kubrick Britannia Award for Excellence in Film.
The Orchard has acquired all North American rights from Submarine Entertainment to A&E IndieFilms' Sundance documentary Life, Animated. Roger Ross Williams earned the documentary directing award for his story of how an autistic person used Disney animation to deal with life's challenges.
Members of the Multi-Ethnic Media Coalition will stage a press conference in Pasadena on February 4 to discuss its new initiative to meet with the US majors and promote more ethnic diversity in Hollywood, particularly on the small screen. Coalition members include Alex Nogales of the National Hispanic Media Coalition, Daniel Mayeda of Asian Pacific American Media Coalition, and Sonny Skyhawk American Indians in Film and Television.
AMC-backed horror streaming service Shudder has launched a week-long workshop for 10 aspiring filmmakers with projects in the works. Shudder Labs fellows will each graduate with a $5,000 grant and a year-long mentorship from one of the Masters-in-Residence. Shudder will select the participants and the inaugural lab runs in New York from June 13-18. Click here for further details.
The Association Of Film Commissioners International has elected Film Otago Southland executive manager Kevin Jennings from New Zealand its new chairman. The annual board meeting was held in Los Angeles.
Universal Pictures has signed a two-year, first-look production deal with Tina Fey and her Little Stranger Inc. Fey, riding high on the worldwide success of Sisters, has named Eric Gurian as evp of the company. In the pipeline is Do Nothing Bitches to star Fey and UFC legend Ronda Rousey.
Canadian film programmer and author Kier-La Janisse has been appointed festival director for 2016 at Australia's biggest genre festival, Monster Fest. The sixth edition will run from November 24-2 in Melbourne. Janisse has worked at Montreal's Fantasia International Film Festival and Fantastic Fest in Austin. She founded Canada's first horror film festival, CineMuerte, and co-founded Montreal microcinema Blue Sunshine.