The Doll in the Ceiling marks the feature debut of Kjersti G Steinsbø.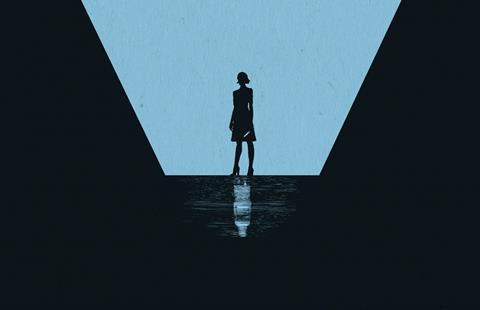 Norwegian revenge thriller The Doll in the Ceiling (Dukken i taket) has secured Canadian and US partners, ahead of the start of principal photography on Sept 15 in Norway.
The $2m (NOK16.4m) psychodrama will be made by new Bergen-based company Den Siste Skilling with Canadian producer Paul Barkin of Toronto's Alcina Pictures and US executive producer Lisa G Black of Garnet Girl.
Based on a novel by Ingvar Ambjørnsen, the story centres on a woman who seeks out her deceased sister's rapist and embeds herself in his idyllic family to destroy his life. It is earmarked for release in autumn 2015.
It marks the feature debut of director Kjersti G Steinsbø and was pitched last year in New Nordic Films at the Norwegian International Film Festival in Haugesund.
The project also won the Best Pitch Prize, awarded by the Producers Network in Cannes, after being presented by Norwegian-German producer Kristine Knudsen of Den Siste Skilling.
Norwegian actress Siren Jørgensen will play the lead role of Rebekka, in a cast with Frode Winther, Maria Bock, Anders Baasmo Christiansen and Trond Espen Seim.
Steinsbø, who also scripted the film, is a co-founder of MadMonkey Film and a lecturer of film and television at the University of Bergen.
Knudsen launched Knudsen & Streuber Medienmanufaktur in Berlin eight years ago, and most recently signed German director Matthias Glasner's Mercy (Gnade).