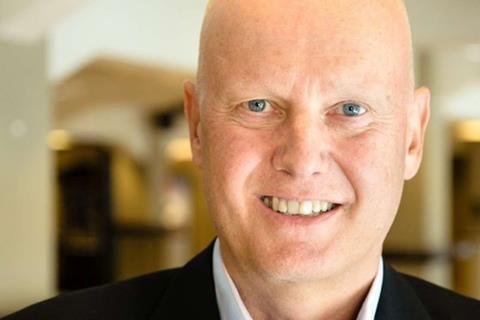 Here in Berlin, the Norwegian Film Institute has launched its new five-year action plan for inclusion and diversity in Norwegian films and film culture.
Sindre Guldvog, CEO of the Norwegian Film Institute, unveiled the plan at Norway House in Berlin. He said, "We will strive to include new voices and break the usual patterns, because we believe it will raise the quality, increase the relevance and strengthen the sustainability of Norwegian films in the future."
The institute continued, "Gender balance and broader representation are of utmost importance from a democracy - and freedom of speech – perspective. This applies to the entire value chain, from who the creators of the stories are to whom the stories are about, and who sees and experiences these stories. Norwegian film industry must be able to change and renew itself as the society we all are part of is changing."
The action plan includes measures for the film industry as well as the NFI's internal operations. Internal goals include diversity standards for seminar speakers and consultants, curation at the cinematheque; organising internal courses and seminars for example on unconscious bias, creating a new recruitment strategy, and providing routines for whistleblowing and prevention of harassment.
The NFI said it would encourage diversity in terms of: gender, ethnicity, indigenous peoples, national minorities, age, Sexual orientation, geographical location, disability and social background.
The action plan will run for the next five years, with annual reviews and adjustments as needed.
The plan includes these nine measures:
1. Diversity standard
Applicants for production, promotion and distribution grants will need to fulfill a diversity standard. The standard includes demands for inclusion and representativeness on-screen, behind the camera and in audience development.
2. Diversity as a priority criterion in all schemes
An assessment of a project's relevance and its aim of reflecting the population will be carried out in the review of the application.
3. Maintain the existing moderate affirmative action
The Norwegian Film Institute will continue to operate with moderate gender quotas, aiming for 50/50 by 2020.
4. Development reporting on relevance
Mandatory reporting from the producers who have received development funding from NFI.
5. Workshops for producers
Optional workshops for projects applying for market support, with the aim of enabling commercial projects to be more relevant, to better reflect society at large, and thus expand the project's audience potential in the marketplace.
6. Development programme for filmmakers (UP 2.0)
NFI will introduce a development programme for filmmakers from underrepresented groups modelled on the current programme for female filmmakers, UP.
7. Better data
NFI will produce and contribute to reports on gender balance and diversity in Norwegian films, and contribute to a major audience mapping, to secure relevant knowledge, statistics and analysis.
8. Joint strategy for talent development and recruitment
In cooperation with the regional film centres, the Sámi Film Institute and Talent Norway, NFI will prepare a joint strategy on how they can cooperate on talent development and recruitment from underrepresented groups.
9. Courses and seminars
NFI will host courses and seminars on unconscious biases and workplace discrimination, and other challenges related to diversity, relevance, inclusion and representation.
There are five objectives:
1. NFI shall be an open and accessible organization, continuously working for a fair and inclusive film policy.
2. NFI shall work to ensure that Norwegian films reflect contemporary society in a way that will enable all social groups to experience relevance and representation.
3. NFI's objective shall be to make films reach all levels of society, and to stimulate an inclusive distribution.
4. NFI shall strive to achieve broader recruitment and targeted talent development.
5. NFI will, through these operations, include more social strata in the value chain, and thus strengthen the sustainability of Norwegian films.
Norway is the EFM's Country of Focus for 2019, and is hosting a series of events at the bespoke-built Norway House, across from Gropius Bau.