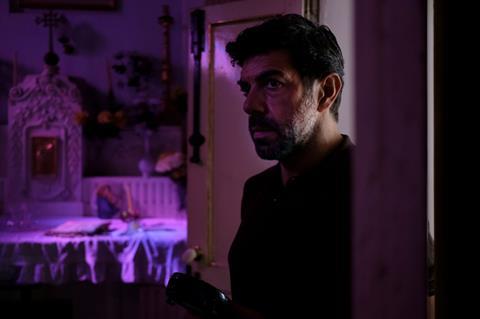 Mario Martone's Nostalgia lands third on the jury grid while Jean-Pierre Dardenne and Luc Dardenne's Tori And Lokita splits our jurors.
The Palme d'Or winners secure a 2.5 average for Tori And Lokita which follows the friendship between a young boy and a girl as they make the perilous journey from Africa to Belgium. It gathered four threes (good) and three twos (average) from our jurors.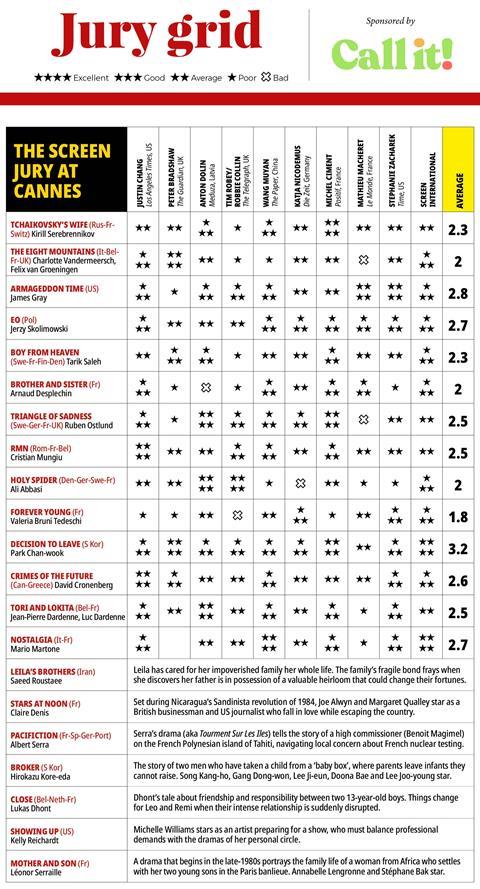 Click here to expand
Meduza's Anton Dolin awarded the film a four (excellent), but a one (poor) by Le Monde's Mathieu Macheret setback its overall marks.
The Belgian brothers' won the Palme d'Or first for their 1999 Competition film Rosetta and in 2005 for The Child — achieving a 3.2 modal score on the jury grid.
Martone's Nostalgia novel adaptation centred on a man who returns to Naples after four decades abroad where he comes face to face with his past received a 2.7. The Italian director gained three marks of three and three twos from our jurors with one more score still to come.
Screen's critic and The Paper's Wang Muyan were seemingly most pleased with the film, who gave it both a four. But, Macheret was not as amused with the only score of one.
Martone sits joint third on the grid with Jerzy Skolimowski's EO but fails to challenge Amrgaddeon Time's 2.8 for second place. He last appeared in Competition in Cannes with the 1995 film L'amore Molesto and presented 1998's Rehearsals For War in Un Certain Regard.
Unfortunately, one of our jurors, Korydor's Nataliia Serebriakova had to withdraw from Screen's Cannes jury grid due to personal circumstances, Screen is grateful for her early contributions. As of result, average scores have been amended, Decision To Leave remains the jury grid leader with Forever Young bottom of the grid.
Tomorrow's upcoming titles on Screen's Cannes jury grid will include Saeed Roustaee's Lelia Brothers and Claire Denis' Stars At Noon.