The Film society of Lincoln Center has announced the line-up for the Convergence section of the 55th Annual New York Film Festival, which runs from September 29-October 1.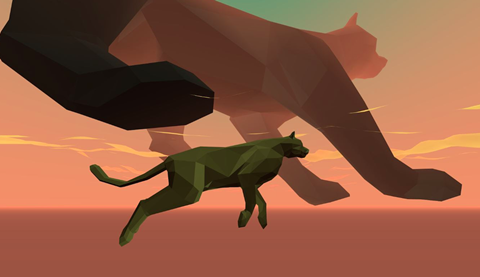 The sixth edition of the annual programme includes immersive storytelling through interactive experiences, featuring virtual and augmented reality, live labs and demos, among other .
During the first weekend of the festival, audiences can experience three VR horror experiences from Dark Corner Studios, including the world premiere of Night Night; Sanctuaries Of Silence, which takes viewers virtually through Olympic National Park in search of the quietest place in North America; Virtual Virtual Reality, which is set in a future run by machines; and Look But With Love, Sharmeen Obaid-Chinoy's VR documentary series on the lives of Pakistani citizens.
Along with these immersive experiences is a partnership with Lucasfilm to present technology utilising virtual production, which uses VR as a resource for filmmakers to compose shots and generate virtual storyboards. The creators of the technology will be present for a conversation about its potential applications, followed by a practical demonstration. As part of this, Convergence will also hold a workshop with industry personnel to see how it might facilitate their workflow.
Convergence will also host the return of Gamescape, which delves into narrative games and their creators. This year features the comeback of Full Motion Video with a selection of new work from a number of creators; and De-Escalation Room from Digital Storytelling Lab, where audiences will get a glimpse into their process and engage in creating the group's current project on the negative impact of social media.
Convergence will take place from September 29-October 1. For further details click here.