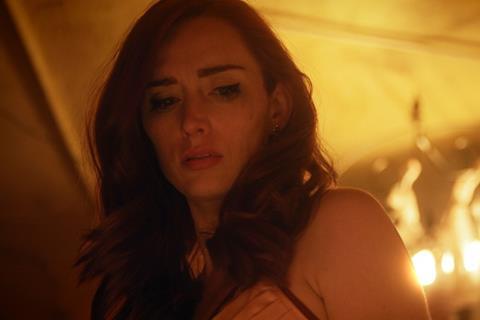 LA-based Octane Entertainment has kicked off talks at the virtual EFM on a slate of four new sales titles led by thrillers Rushed and The Boy Behind The Door, and horror titles Superhost and genre festival darling The Stylist.
Vibeke Muasya directed Rushed from a screenplay by Siobhan Fallon Hogan, who stars alongside Robert Patrick on the Emerald Caz Productions and Zentropa Entertainments 5 ApS production that centres on a mother whose life is turned upside down when her son who is a freshman in college is involved in a fraternity hazing incident.
David Charbonier and Justin Powell directed Whitewater Films' The Boy Behind The Door, about a child who attempts to rescue his best friend after they are kidnapped and taken to a remote house.
Horror thriller Superhost centres on two travel vloggers who check into a vacation rental with a host that will do anything for a good review. Brandon Christensen (Z, Still/Born) directed from his screenplay. Osric Chau stars.
Rounding out the roster is slasher horror The Stylist, a Fantastic Fest and Sitges 2020 selection about a lonely hair stylist who starts to kill after she becomes obsessed with the lives of her clients.
Jill Gevargizian directed and produced with Sarah Sharp, Robert Patrick Stern and the film's star Najarra Townsend. Arrow Films released the film in the US and UK on its platform this week, and the film will make its way to other VoD platforms.
Octane Entertainment CEO Jack Campbell said, "Buyers are hungrier than ever for quality product and we're very encouraged with the reception these new films are receiving so far."