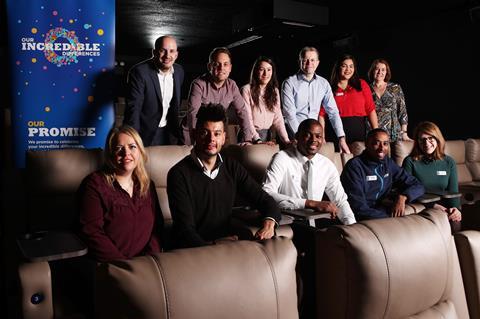 AMC-owned cinema chain Odeon Cinemas Group has launched what it describes as new long term strategy to promote inclusion and diversity within its network.
The strategy programme, termed 'Our Incredible Differences', was launced today [22 Jan] in London and is due to roll it out across the network's 14 European countries.
According to Odeon, it spent one year gathering research and carrying out focus groups and inclusion training across its network. In early 2018 the company's teams in each of its 14 territories are expected to develop diversity action plans for every colleague.
Group chief product officer Kathryn Pritchard said: "It's truly brilliant to have formally launched our diversity & inclusion strategy, and particularly fantastic to have a mixed group of our colleagues championing its development. Diversity & inclusion is everyone's responsibility, no matter their background. Only with it being tackled at every level and in all areas of our business will we have make the progress that enables the talent of everyone to shine."
She continued "We'll use our ask/listen/plan/act cycle to make sure we continually improve the strategy, and keep the conversation going to build our culture of inclusion in 2018. We want to make sure all our colleagues feel included and supported, that strong talent is coming through every part of our business and we have the best people in every role. We want everyone to feel comfortable, supported and equally valued in their progression no matter who they are - inclusion for all, not just one group."
Odeon operates 120 cinemas with 960 screens in the UK. Europe's largest cinema operator, it has 360 cinemas across 14 European countries. In 2016, the Group was acquired by AMC Theatres, creating the largest movie exhibition company in the world with more than 1,000 theatres and 11,000 screens globally.