Films playing this year include Eva Riley's Patriot and Brady Hood's Sweet Maddie Stone.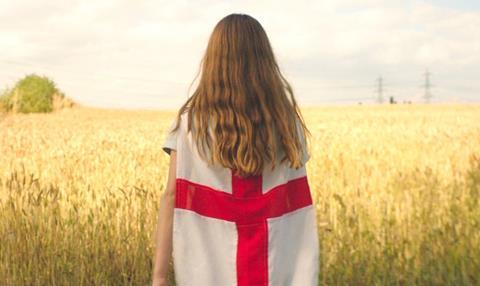 Odeon and the National Film and Television School have reteamed for a second edition of their student short films showcase, following the inaugural event last October.
This year's selected titles include two from current Screen International Stars of Tomorrow: Eva Riley's Patriot [pictured]. which played in competition at Cannes 2015, and Brady Hood's Sweet Maddie Stone.
The full programme will consist of a selection of seven former or current NFTS students' short films from the past year — including live action, documentary and animation titles — which have not previously been shown to the general public.
The films will be simultaneously screened in 16 Odeon cinemas across the UK on January 17. Audiences will be invited to vote for their favourite of the films.
The other seven titles playing are: Present, The Alan Dimension, Fishwitch, A Love Story and Ferris & The Fancy Pigeon.
Ian Shepherd, chief commercial officer of Odeon & UCI Cinemas Group said: "We are proud to be supporting the NFTS – a global leader in developing film talent - and delighted that we can offer our guests the opportunity to enjoy the stunning early work of these talented filmmakers and vote on their favourite!
"We expect to be showing their future work in our cinemas for decades to come, and celebrating as they win more awards, so we're very honoured to give this carefully selected programme of short films their first big screen exposure across the UK."
NFTS director Nik Powell commented: "No other film school in the UK is able to offer students the chance to see their films screened in 16 major cinemas. It is a resounding endorsement of our students' talent and an unprecedented opportunity for our films to reach new audiences."