Speaking at today's UKCA conference, Ian Shepherd said that the industry's current good health is not necessarily permanent and more needs to be done to sustain growth.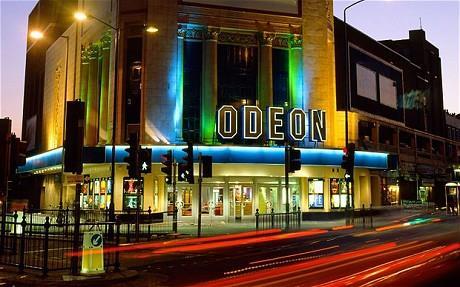 Ian Shepherd, group chief commercial officer at Odeon and UCI Cinemas, has said that the positive state of the UK's exhibition sector may only be temporary, and that cinema-owners must not rest on their laurels.
Delivering a keynote address at the UK Cinema Association's conference in London today, Shepherd stated: "Scary change happens and it happens really fast.
"It seems inconceivable that there might be no cinema in five years' time, but a decade ago it seemed inconceivable that there would be no book or record shops in the UK.
"Customers, technology and the world have changed. We need to keep a weather eye on the industry we're building for the next decade and the decade beyond that."
While Shepherd insisted that the UK exhibition industry is in good health following a bumper year at the box office, he stressed that this "wasn't necessarily permanent".
The exec stated that Odeon and UCI had seen a 13.8% rise in attendance and 17.7% revenue increase across its cinemas in the first half of 2015 compared with the same last year.
Shepherd put this success down to an increased focus on the customer experience at the company's cinemas.
"The cinema is a hospitality experience," said Shepheard, adding that theatrical lags behind other entertainment and leisure industries in terms of delivering a friendly and personal touch.
"You go to see a $100m film in a cinema that cost millions, and no one looks you in the eye and says hello when you walk in."
"There is a danger that this all sounds a bit fluffy, but there is an analytical side," he added, going on to encourage a data-drive approach. "Hospitality is rooted in insight – the more you know, the more you remember."
Concluding his keynote address, Shepherd urged UK cinema owners to be proactive in responding to the challenges facing the industry.