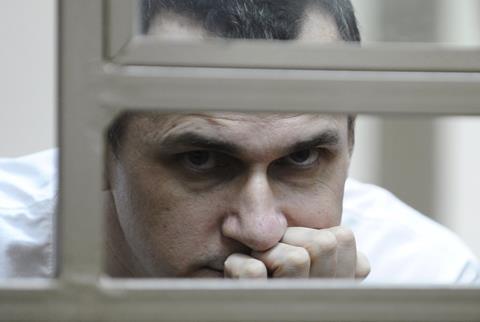 Ukrainian filmmaker Oleg Sentsov is understood to be on the verge of freedom five years after his arrest in 2014.
According to reports in both the Ukrainian and Russian media, including in the Russian news agency Tass, negotiations between the two countries are underway regarding the release of political prisoners. Sentsov is one of those who stands to be released pending a successful resolution to these talks.
He has been moved from the penal colony in which he was incarcerated in the north of Russia back to a prison in Moscow pending his release, which may happen as soon as today.
Sentsov's potential release has been welcomed by his many friends and colleagues in the European film industry. However, given the many reversals there have already been in attempts to secure his freedom, those supporters are refusing to celebrate until they know for certain that he is free.
The filmmaker was originally arrested for allegedly plotting terrorist attacks in Crimea. He was sentenced to a 20 -year jail sentence on terrorism charges.
Tass has reported Ukraine is may be prepared to free Russian reporter Kirill Vyshinsky, under arrest in Ukraine, in exchange for Sentsov
Sentsov has become a cause celebre in the European film industry. Festivals from Berlin to Rotterdam have expressed their solidarity with the imprisoned Ukrainian director and fellow filmmakers and politicians from German chancellor Angela Merkel to veteran Polish auteur Agnieszka Holland have lobbied for his release.
More to follow.