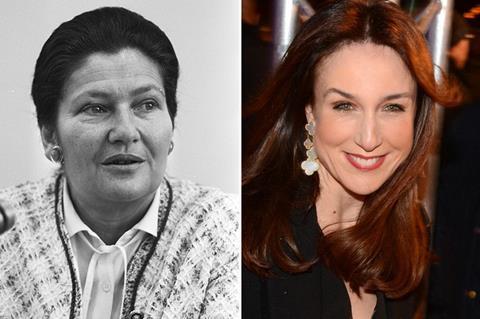 Other Angle Pictures has boarded sales on Olivier Dahan's upcoming biopic about the iconic French figure of Simone Veil, who survived the Holocaust and went on to become a leading politician, human rights campaigner and feminist.
Dahan, who previously explored the biographies of Edith Piaf in his Oscar-winning La Vie En Rose and Grace Kelly in Grace of Monaco, plans to explore Veil's life story through a series of non-chronological memories.
Elsa Zylberstein has signed to play Veil in her adult life. Further cast members include upcoming French actress Rebecca Marder as Veil in late her teens to early 20s; Olivier Gourmet as her husband, Antoine Veil, and Elodie Bouchez, as her mother Yvonne Jacob, who died in Bergen-Belsen of typhus shortly before its liberation in 1945.
Former Pathé CEO Romain Le Grand, Vivien Aslanian and Marco Pacchioni are producing for Marvelous Productions.
The film is due to shoot in Paris, the South of France and Hungary from August to October of this year. Warner Bros. France is releasing in autumn 2020.
In spite of the tragedy in Veil's life, Dahan says the overall tone of the film will ultimately be positive.
It will touch on her work to improve prison conditions in France and Algeria during the Algerian War; her fight to decriminalise abortion in France in the mid-1970s; work to protect AIDS victims and life-long campaign to keep the memory of the Shoah alive and make sure it never happened again.
"This story always dominated by hope and resilience, is fundamentally optimistic," said Dahan. " It combines the themes of feminism, justice, healthcare, Europe, war, human rights, memory and its transmission, but also on a more intimate level, parenting families and couples."
"Our ambition is to make a major film which speaks to everyone, not just about Simone Veil's life, but also as importantly, about her legacy," he added.
Other Angle Pictures's Cannes slate also includes Claude Lelouch's Out of Competition title The Best Years Of A Life.