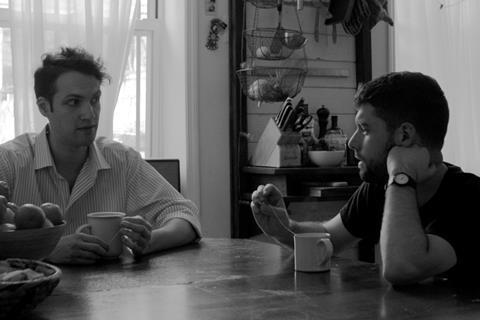 Italian sales outfit The Open Reel has secured key deals on relationship drama A Stormy Night, which recently received its market premiere at Cannes' Marché du Film Online.
All rights to the black-and-white drama have been sold to Here Media for the US and MG Films for Germany. VoD rights have been snapped up for UK and Ireland (Dekko), Spain (Filmin), Poland (Tongariro) and Southeast Asia (Portico Media).
A Stormy Night marks the feature directorial debut of Spanish writer-director David Moragas and is produced by Barcelona-based Oberon Media with AMC.
The English-language drama, which also stars Moragas, tells the story of two men who don't know each other but end up stuck in the same apartment in New York City one stormy night. The cast also includes Jacob Perkins and Jordan Geiger.
The film was selected for the Malaga International Film Festival and screened as the closing night feature at the D'A Film Festival Barcelona.