The British film editor's credits included The Killing Fields, The Mission and Vera Drake.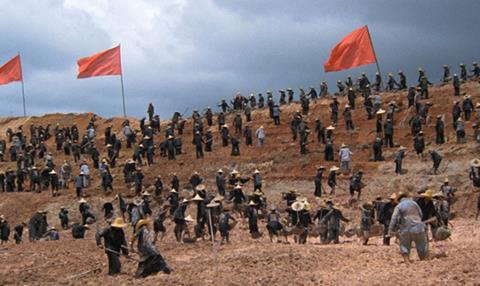 Jim Clark, the Oscar-winning film editor, has died aged 85 following an illness.
The Guild of British Film and Television Editors (GBFTE), of which Clark was a founding editor, released a statement describing Clark as a "likeable and respected man" who "will be missed especially by Laurence his wife."
Clark's glittering career encompassed more than 40 films, including his Oscar and BAFTA-winning work on Roland Joffé's 1984 war drama The Killing Fields and his BAFTA-winning work on the same director's historical drama The Mission.
Additional credits included John Schlesinger's Midnight Cowboy, on which he was a creative consultant, and more recently as editor for James Bond film The World Is Not Enough and Mike Leigh's Vera Drake.
Clark detailed some of his colourful experiences in the well-received 2011 memoir Dream Repairman: Adventures in Film Editing.
Douglas Slocombe
Clark was the second British industry luminary to pass away last week, following news that revered British cinematographer Douglas Slocombe had died at the age of 103.
Slocombe, who racked up three BAFTA wins and some 80 credits, including the first three of Steven Spielberg's Indiana Jones films, began his career in the 1930s and went on to make multiple visits to mainland Europe to capture footage of World War Two.
Spielberg's third Indiana Jones film, The Last Crusade, was Slocombe's last feature credit.