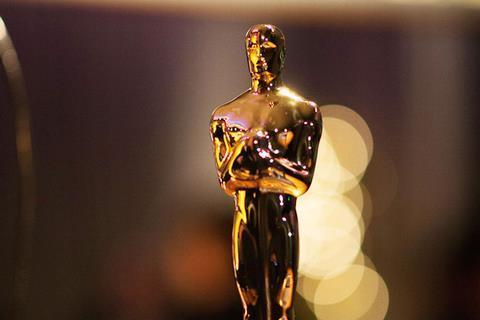 Oscars organisers are planning a UK hub for the 93rd Academy Awards on April 25 following an outcry over an earlier declaration that all nominees had to attend in person.
Show producers Steven Soderbergh, Jesse Collins and Stacey Sher spoke to nominees and their publicists in a Zoom call on Tuesday (March 30) to address concerns, chief among them that the edict would make it hard if not impossible for some nominees from outside the US to take part due to travel restrictions amid the pandemic.
Screen understands that as of today the evolving plan includes a celebratory event somewhere in the UK, most likely London.
Academy sources did not confirm or deny press reports that events will take place in London and Paris alongside the two Los Angeles venues of Union Station in downtown and Dolby Theatre in Hollywood.
It is understood the Academy will work with local broadcast affiliates around the world to provide satellite links for many international nominees.
Technical reasons preclude wide Zoom capability although those outside the US who might not be able to travel to Los Angeles or attend the ceremony at the UK hub will be prioritised.
The show organisers intend to create a safe, celebratory event to accommodate unmasked attendees, however everybody is being advised to bring masks.
There will be a 10-day quarantine period for those coming to Los Angeles for the show. Attendees are being advised to conduct a lifestyle that minimises potential exposure to Covid-19 prior to the event. One outlet reported that the show's partners will cover costs for attendees required to quarantine in Los Angeles.
The Oscars will be presented as a film, and all attendees will be treated as if part of a film production. The event will be shot in widescreen 24fps with the promise of a memorable opening 60 seconds.
There will be some kind of red carpet at the Union Station event and attendees will flow in and out of the ceremony and be able to watch when they are not directly involved.
An outdoor celebratory event is scheduled to take place in Los Angeles the day before the show. It was previously reported that there will be no Governors Ball after the show this year.
All plans are subject to the trajectory of the pandemic, vaccine rollout and travel logistics.