EXCLUSIVE: Paris-based sales company to hit Croisette with a trio of Official Selection titles, which also includes Keren Yedaya's That Lovely Girl and The Go-Go Boys.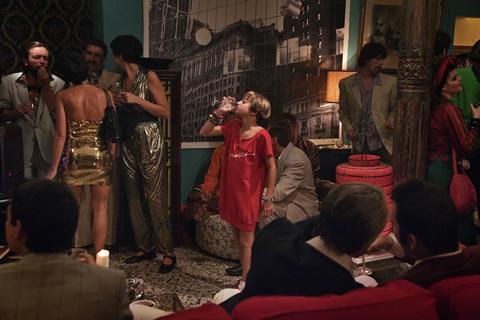 Other Angle Pictures has acquired international rights to Italian actress and director Asia Argento's Incompresa ahead of its premiere in Cannes' Un Certain Regard.
The feature, Argento's third, is loosely inspired by her childhood as the daughter of the genre maestro Dario Argento and actress Daria Nicolodi who collaborated on classics such as Suspiria and Inferno before going their separate ways.
French-Anglo actress Charlotte Gainsbourg, another child of famous parents who has been a friend of Argento since meeting on the set of the 2000 mini-series Les Misérables, plays the lead Italian-language role, based loosely on Nicolodi.
"We really believe in this film… it's special, very emotional and personal, with nuances of the cinema of Sophia Coppola and Paolo Sorrentino," said Other Angle co-chief Olivier Albou.
Other Angle expanding
Founded by Albou and his wife Laurence Schonberg in 2009, Paris-based Other Angle is ramping up activity this year.
As part of its expansion, it recently hired Nathan Fischer as a sales and acquisitions executive.
The budding sales agent worked previously worked with French distributor Ad Vitam and also spent a year gaining experience in Los Angeles with the likes of Voltage Pictures and Endgame Entertainment, following an internship with Wild Bunch.
Cannes plans
The company looks set for one of its busiest Cannes yet.
Aside from Incompresa, it has taken on sales of Israeli Keren Yedaya's family drama Harcheck Mi Headro, which is also set to premiere in Un Certain Regard.
The company has retitled the picture in English to That Lovely Girl from the previously announced Away From His Absence. It is Yedaya's third time at Cannes after her debut feature My Treasure, which won the Caméra d'Or in 2004, and Jaffa, which premiered at the festival in 2009.
As previously announced, the company is also handling sales on Hilla Medalia's documentary The Go-Go Boys, about legendary Israeli producers Menahem Golan and Yoram Globus, which will premiere in Cannes Classics.
The flamboyant pair are expected to attend the screening on the first weekend of the festival in the company of long-time admirers such as director Eli Roth, who cite their low-budget, action movies as an inspiration.
"We've extended an invitation to Quentin Tarantino as well, as he loves their films too," said Albou.