EXCLUSIVE: Marc Zinga stars in war drama.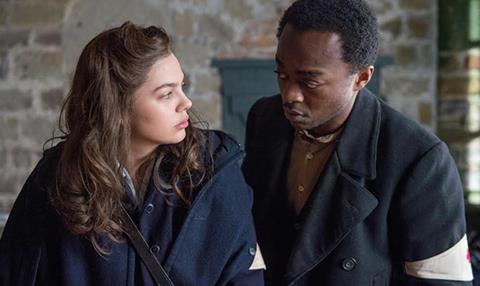 Paris-based sales agent Other Angle has boarded Gabriel Le Bomin's Second World War drama Our Patriots about real-life Senegalese resistance fighter Addi Bâ.
Marc Zinga plays Bâ, who was nicknamed "der schwarze terrorist" (the black terrorist) by the Germans for his role in a French resistance division operating in the Vosges in eastern France.
Louane Emera, who shot to fame in the role of the talented musical daughter Paula Belier in box office hit La Famille Belier, and Alexandra Lamy are also in the cast as the women who helped hide Bâ from the Germans. Further cast members include Pierre Deladonchamps.
Other Angle chief Olivier Albou says the film is in a similar vein to Rachid Bouchareb's Days Of Glory.
"There aren't that many films looking at the role Africans played in fighting the Germans and none, as far as I know, about black resistance fighters during the war," says Albou.
The company is also rolling out the provisionally titled By Instinct, starring Alexandra Lamy as a childless lawyer who suffers a miscarriage while working in Morocco where she meets a woman who has just given birth to an unwanted child.
Sudanese-Norwegian model Sonja Wanda plays the role of the reluctant mother. Other cast members include Brontis Jodorowsky.
It is produced by respected Paris-based production house Films d'Ici, a partner on last year's Berlinale winner and Oscar nominated documentary Fire At Sea.
Other Angle is also continuing sales on its trademark comedy title including Grounded, In And Out and Just Divorced which were announced at the Unifrance Rendez-vous With French Cinema in January.