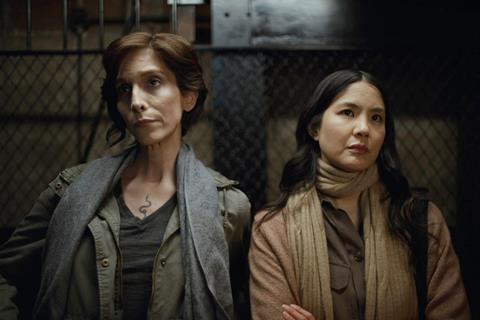 Vivian Kleiman's No Straight Lines: The Rise Of Queer Comics and Lyle Kash's Death And Bowling have been named among the award winners at the 2021 Outfest Los Angeles LGBTQ Film Festival.
No Straight Lines took the documentary feature grand jury prize at the August 13-22 festival, back this year as an in-person event at several Los Angeles venues, and Death And Bowling won the narrative feature audience award.
The festival's closing night awards ceremony also saw Elliot Page receiving the Outfest Annual Achievement Award and Octavia Spencer the Outfest Annual James Schamus Ally Award.
Among the event's special prizes, the Emerging Talent award went to Joseph Sackett for his feature directing debut Homebody; the Freedom award to Whitney Skauge and Terence Smith for their short documentary The Beauty President; and the Artistic Achievement award to Bo McGuire for Socks On Fire.
Selected Outfest awards
Documentary Feature Audience Award
This Is Jessica, Dir: Andrea Meyerson
Narrative Feature Audience Award
Death And Bowling, Dir: Lyle Kash
Documentary Feature Grand Jury Prize
No Straight Lines: The Rises Of Queer Comics, Dir: Vivian Kleiman
US Narrative Feature Grand Jury Prize
Firstness, Dir: Brielle Brilliant
US Narrative Feature Grand Jury Prize for Best Performance
Pooya Mohseni, See You Then
US Narrative Feature Grand Jury Prize for Best Screenplay
Wes Hurley, Potato Dreams Of America
International Narrative Feature Grand Jury Prize
A Distant Place, Dir: Park Kun-young
International Narrative Feature Grand Jury Prize for Best Screenplay
Ümit Ünal, Love, Spells, And All That
International Narrative Feature Grand Jury Prize for Best Performance
Nell Barlow, Sweetheart