Production blocked on Mektoub Is Mektoub after director delivered two films rather than one.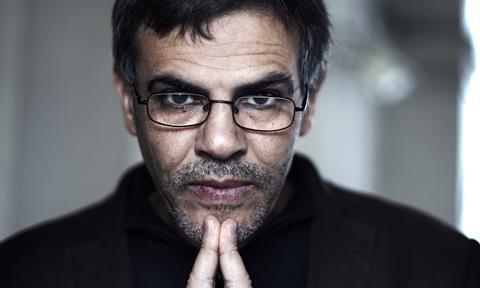 Franco-Tunisian Palme d'Or winner Abdellatif Kechiche's upcoming feature production Mektoub Is Mektoub has been high-up on Cannes 2017 prediction and wish-lists in recent weeks.
But the Blue Is The Warmest Colour director told regional French newspaper Nice Matin this week that it will not go to Cannes this year because it is blocked in the editing room due to a contractual dispute with France Télévisions.
At the heart of the issue is the fact that the production - based on François Bégaudeau's novel La blessure, la vraie - was conceived as a single film but has morphed into two films, Les dés sont jetés (which translates as "the dice are thrown") and Pray For Jack.
"I signed with several financial partners including France Télévisions, Canal+ and Pathé Films. I was committed to making one film and in the end, there are two. This is outside of the norm, which poses a problem with the contracts, above all for France Télévisions," he said in an interview with the newspaper, adding he could understand the state broadcaster's position given that it "involved public money".
"Hence the necessity to settle the matter in the high court in Paris. I say that without animosity. It's a matter for the courts, I can't see any alternative. Unfortunately, this makes any sort of screening impossible," he said.
Up until now the production – which shot in and around the beach resort and port of Sète in southwest France- has been shrouded in secret, with very few details released about the adaptation or the cast.
Revealing further details, Kechiche said his adaptation of Bégaudeau's 1980s-set tale, revolving around a man reflecting about a summer in his adolescence that changed his life forever, had rendered the story a lot more romantic and pushed the story in the direction of a "family saga" and "philosophical tale".
"One explores the search for light, the other its loss. And a third part is not out of the question," he said.
The director was previously at Cannes in 2013 with his Palme d'Or-winning film Blue Is The Warmest Colour, following the arc of a passionate love affair between two young women played by Adéle Exarchopoulos and Léa Seydoux.
Read more:
Cannes 2017: Who's In The Running