French sales agent heads to Belgium to set up new company. First slate includes Belgian Hans Herbots' crime thriller The Treatment.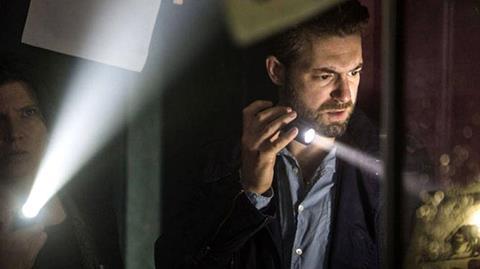 Long-time Films Distribution sales agent Pamela Leu has launched her own Brussels-based sales company, Be for Films.
Leu left Nicolas Brigaud-Robert and François Yon's Paris-based Films Distribution on amicable terms last month.
The company will provide some initial back office support while Leu rolls out her first independent slate at Cannes.
"After 11 years of collaboration with Films Distribution, running a company and creating Be for Films was the obvious step to achieve my own dreams and desires for doing business in the film industry," Leu told ScreenDaily.
Be for Films is the only fully-fledged sales company based within Belgian borders, although state-backed organisations like Wallonie Bruxelles Image and Flanders Image do a lot of promotional work for local productions.
"My first goal is to support local French and Flemish-speaking productions and bring news talent to the international scene," said Leu. "Each year, roughly 15-to 20 feature-length films are majority produced in French-speaking Belgium and 10 to 15 on the Flemish side. That's a lot given the size of the country."
She also plans to represent work from other territories. Her first slate, which will be launched in Cannes, also includes Swiss and French productions.
"I am used to working with French, Israeli, Brazilian, Austrian, Canadian, and Italian producers and directors, and I wish to continue this way," said Leu. "I also want to discover fresh, innovative and creative documentaries from anywhere in the world."
For now, Leu said, she will focus on sales but has not ruled out producing in the future.
Her Cannes slate includes four completed titles including Flemish director Hans Herbots' The Treatment, based on the 2001 bestseller by British writer Mo Hayder about the hunt for a twisted child abductor.
The film, produced by Peter Bouckaert of the Brussels-based arm of Eyeworks, features Geert Van Rampelberg, Ina Geerts, Johan Van Assche, Laura Verlinden and Ingrid de Vos in the cast.
The slate also includes French Brice Cauvin's The Easy Way Out (L'Art de la Fugue). Loosely based on a novel by Stephen McCauley, it revolves around three brothers seeking the perfect partners in very different ways.
Starring an ensemble French cast including Agnes Jaoui, Benjamin Biolay Laurent Lafitte and Nicolas Bedos, it is Cauvin's second film after the critically-acclaimed Hotel Harabati which came out in 2006.
Leu's debut slate also includes Swiss director Alain Margot's documentary I am Femen about the controversial feminist Femen movement which strips off in a bid to further female rights.
The fourth title, also hailing from Switzerland, is Pierre Monnard's comedy Recycling Lily, about the unlikely relationship between a zealous refuse detective and a secret junk hoarder.