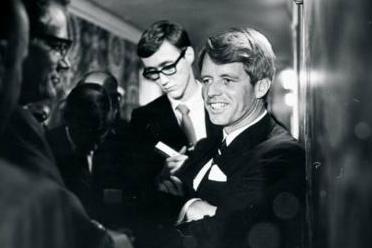 The level of local-language content championed by Netflix bodes well for content creators around the world at a time when streaming platforms are about to explode, an audience of young content creators heard at the Panama International Film Festival (IFF Panama) at the weekend.
"There are 44 Spanish-language shows on Netflix. The good news is language is no longer a barrier," producer and Sundance Productions co-founder Laura Michalchyshyn said during a Saturday evening (6) conversation with Sundance Institute's international director of the feature film programme Paul Federbush and moderator and IFF Panama artistic director Diana Sanchez.
However even in a time like this finding the right person at Netflix or Amazon Studios is no mean feat. "With the onslaught or onset depending on how you look at it of Netflix [and other streaming platforms], there are sometimes when it is the best time to be a creative and a content creator, but it's also terrifyingly difficult – the entry points are not easy," Michalchyshyn said.
"Sometimes it feels like who do you phone at Netflix or Amazon? Even for me it's hard. They change every six months – the executives move positions."
The producer said one way for content creators to make themselves known was to focus on local executives in each region in charge of buying. Once a meeting is secured, the key is to come prepared, with a fully developed package because, as Michalchyshyn noted, "Netflix will not spend money on developing a script."
In the case of the documentary Bobby Kennedy For President, Michalchyshyn and her associates took six to eight months preparing for a pitch meeting in which they presented a five-minute trailer, a 35-page treatment, a 'bible', and a list of who they wanted to interview.
Netflix took the bait, although they wanted the show to be four hours long a not six. They greenlit the show in November 2017 and wanted it to be ready a year later in time for the 50th anniversary year of Bobby Kennedy's assassination. "I have never worked so fast – it's a different mindset, "Michalchyshyn said.
The conversation turned briefly to Netflix's awe-inspiring spending power and $75m was floated as the number that the streaming company spent on its theatrical and awards campaign (combined) for ROMA.
Federbush spoke about the Sundance Institute's growing global presence and pointed out the potential in Latin America that the Institute wanted to explore. "Latin America is one of our regional focuses," he said. "We started a lab in Morelia in the 1990s. We also have a long history with Cuba. We would probably have a few hubs. Even if we don't have one in Panama you can still apply to [other Latin American programmes] because they are for everyone."
The screenwriters lab in Cuba, he said, focused on one-on-one meetings for three to four participants that were designed to ensure a project's progression, and not necessarily a consensus between the participant and a mentor.
Federbush also spoke of Co//ab, an online learning platform comprised of episodic masterclasses that has not officially launched yet and will tap into the best creative from around the globe.
Both panellists agreed festivals remained an important way to draw attention to a film at a time when the TV format has exploded and the lines between film and TV have blurred. A festival, Michalchyshyn noted, "help you gather steam. There are the curators and buyers there who can help spread the word."
On the matter of deal structures, Michalchyshyn emphasised to the audience that Netflix pays an upfront fee and no back-end. The platform is also notoriously shy about revealing viewership numbers, although the producer said in the case of Bobby Kennedy, she was told what percentage of the Episode 1 audience remained for the second, third and fourth episodes.