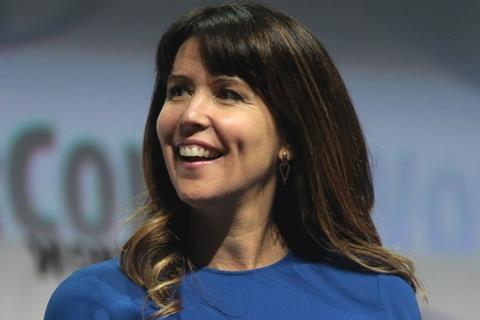 Wonder Woman franchise director Patty Jenkins will be the first woman to direct a Star Wars film and has been hired to direct the spin-off Rogue Squadron.
The film, announced by Disney-owned Lucasfilm president Kathleen Kennedy during Disney Investor Day on Thursday (December 10), will be the next in the canon to open.
In a video posted on Twitter, Jenkins said as the daughter of a fighter pilot, nothing has ever matched the thrill she felt watching her father and his squadron fly overhead.
"When he lost his life in service to this country, it ignited a desire in me to turn all of that tragedy and thrill into one day making the greatest fighter pilot movie of all time."
She continued, "Now I've found the movie about two things I love, so I'm going to see you very soon."
The video ended with the filmmaker donning a Rebel Alliance helmet and familiar orange jumpsuit, and walking towards an X-Wing fighter parked on a deserted airport runway.
Rogue Squadron will open on December 25, 2023. Kennedy also updated that Taika Waititi is developing a Star Wars film.
Wonder Woman 1984 is set to launch theatrically in the first wave of international markets in the coming days and debuts in the US day-and-date in cinemas and on HBO Max on December 25.