EXCLUSIVE: Horror sequel will be set 10 years after the events of the first film and will not be found-footage.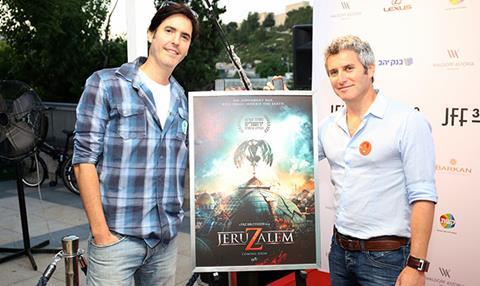 Following their breakout found-footage horror Jeruzalem, which premiered as a work-in-progress at last year's Jerusalem Film Festival and went on to play at more than 20 international festivals and sell into all major markets, fraternal film-making duo Doron and Yoav Paz have had a sequel greenlit by US production and distribution outfit Epic Pictures Group, who are financing the project.
Jeruzalem 2 will pick up on events 10 years later, when the Israeli army has managed to contain the apocalyptic gate to hell discovered in the first film by placing a concrete dome over Jerusalem's Old City.
The sequel sees a man trying to find his daughter, who has joined a religious cult that exists inside the dome, as doomsday descends once again.
The film-making duo will return to Israel to shoot, and also film some scenes abroad. The cast will be split between international and Israeli actors.
The production team is also plotting a spin-off VR experience to be released as an accompaniment to the sequel, which will not replicate the found-footage format used in the original.
"We could hardly have dreamed about being able to make a sequel," said Doron Paz, on the success of the first film.