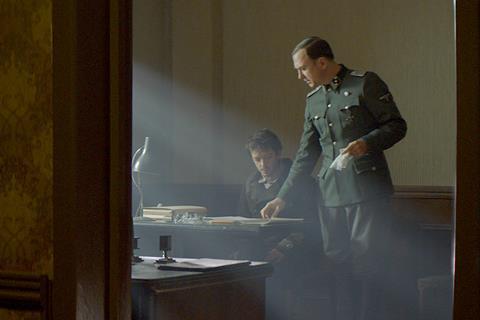 Cohen Media Group (CMG) has bought North American rights to Persian Lessons, director Vadim Perelman's drama that had its world premiere this week at the Berlin International Film Festival.
Perelman is best known for his 2003 literary adaptation House Of Sand And Fog and his 2013 Russian mini-series Pepel.
CMG has taken all rights for the US and Canada from sales company Memento Film International and plans to release the film in late 2020.
Nahuel Pérez Biscayart stars in the black comedy-tinged drama – inspired by a true story of the Holocaust – of a Belgian Jew who claims to be Persian and tries to save himself from the firing squad by agreeing to teach Farsi, a language he does not speak, to a Nazi commandant.
CMG executive vice-president John Kochman commented: "Persian Lessons is a terrific film we've been waiting for from Vadim Perelman ever since his amazing debut and we're thrilled to bring it to a wide audience."