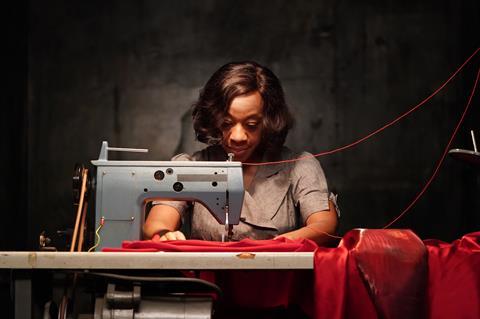 Peter Strickland's upcoming ghost story In Fabric has been acquired for UK distribution by Curzon.
The acquisition, which was struck with sales agent Bankside Films, continues Strickland's relationship with Curzon, with the company having released all of his features to date in the UK: Katalin Varga (2009), Berberian Sound Studio (2012) and The Duke Of Burgundy (2014).
Curzon has also taken UK streaming rights; the distributor previously released titles including 45 Years in theatres day-and-date with its streaming platform Curzon Home Cinema. The release strategy will be finalised further down the line.
Previous territories closed on the title are Switzerland (Praesens), Middle East (Front Row), Czech Republic (Association of Czech Film Clubs), Indonesia, Malaysia and Vietnam (Sahamongkol Films) and South Korea (Scene & Sound).
First announced by Screen at last year's Toronto International Film Festival, In Fabric stars Oscar-nominee Marianne Jean-Baptiste in a ghost tale set against the backdrop of a busy winter sales period in a department store. The plot follows the life of a cursed dress as it passes from person to person with devastating consequences. Gwendoline Christie, Hayley Squires and Julian Barratt also star.
The film is in post-production and was recently tipped by Screen as a potential Cannes premiere.
Backed by the BFI using funds from the National Lottery with BBC Films and Head Gear Films, In Fabric is a Rook Films production produced by Andy Starke.
Peter Strickland commented: "It gives me great pleasure to be working with Curzon again. They've shown great faith and loyalty in our work and for that I salute them."
Louisa Dent, managing director of Curzon Artificial Eye, added: "We're thrilled to be working with Peter again who is one of the most distinctive and exciting British cinematic voices. In Fabric promises to be yet another marvellously original vision we look forward to sharing with audiences."
Stephen Kelliher, director of Bankside Films, added: "We are delighted to be continuing the relationship Peter has established with Curzon and we look forward to working with them to bring this extraordinarily chilling film to audiences across the UK and Ireland."