Picturehouse Entertainment has taken UK rights to Inna De Yard, Peter Webber's documentary featuring several legendary voices of reggae.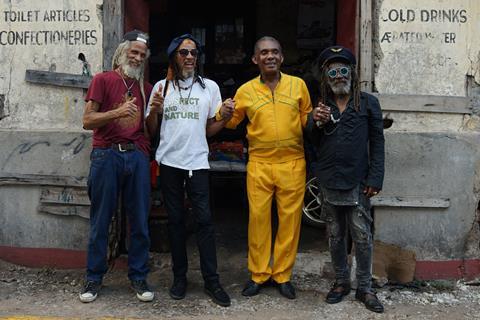 Paris-based outfit Charades is handling sales on the title at this week's European Film Market in Berlin. The film had its market premiere screening yesterday (Feb 8).
Director Webber's credits include Girl With A Pearl Earring, which was nominated for three Oscars. For Inna De Yard, he followed reggae legends Ken Boothe, Winston McAnuff, Kiddus I and Cedric Myron as they reunite to revisit their staple songs and record an unplugged album in Jamaica. During their journey, they share memories of collaborating with Bob Marley, Peter Tosh and Jimmy Cliff.
Le Pacte will release the title in France in July. Further deals were previously done for: Australia and New Zealand (Vendetta Films); China (DDDream); Germany (MFA); Lebanon & Gulf (Selim Ramia); Scandinavia (Non Stop); South Korea (At Nine); Switzerland (Frenetic); Taiwan (Filmware).
Clare Binns, Picturehouse's joint managing director, said that the "mixture of great songs, iconic musicians and their stories, plus the extraordinary big-screen images of the Jamaican landscape made this a must-have". Picturehouse has been on an acquisitions spree recently, taking UK rights to Sundance titles Monos, The Last Tree and Koko-Di Koko-Da.
Charades co-founder Carole Baraton added that Picturehouse was the right partner for the film because of its "innovative theatrical releases strategy".