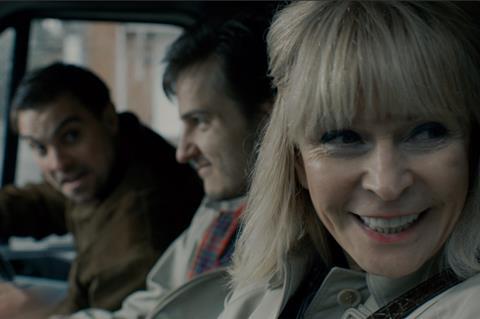 Michael Cowan's UK-based sales company Phoenix Worldwide Entertainment has secured worldwide rights to Sean Cronin's Give Them Wings and will be selling it at next week's Pre-Cannes Screenings.

The completed film is a biopic of severely disabled football fan, Paul Hodgson, and is based on his memoir Flipper's Side. Set in 1989, the screenplay was co-written by Cronin and Hodgson.
Cronin is a UK actor with recent credits including Savvas D Michael's Original Gangster, and Coz Greenop's House Red. As a filmmaker, Cronin prevously directed features including horror Bogieville and war drama Eleven, in which he also starred.
Give Them Wings won the best independent feature award at the online London Independent Film Festival (LIFF) in 2020.
"Give Them Wings tackles discrimination of the disabled and turns it on its head," said Cronin. He also produced the film with Paul Hodgson, Ian Carter and Ben Pickering.
The cast is headed by newcomer Daniel Watson and also features Toyah Willcox.

Phoenix was created in 2014 as a rebrand of Stealth Entertainment.