Towira directed One Night Husband and The Island Funeral.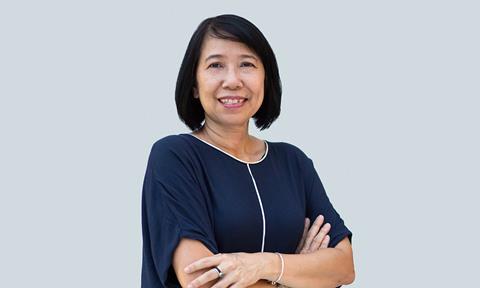 Thai pioneering female filmmaker Pimpaka Towira has been appointed programme director of the Singapore International Film Festival (SGIFF).
Joining her as new programme consultants are Anderson Le, programme director of Hawaii International Film Festival, Kong Rithdee, Bangkok Post's film critic and arts editor, and Kuo Ming-jung, programme director of Taipei Film Festival.
Pimpaka takes over from Zhang Wenjie who served as festival director from 2014-2016 since the festival was relaunched in 2014 after a two-year hiatus. Yuni Hadi remains as executive director, along with former Singapore Film Commission assistant director Ang Hwee Sim as general manager.
Pimpaka has her career rooted in both filmmaking and festival programming. She was programme director for Bangkok Film Festival in 2001 before it was rebranded by Tourism Authority of Thailand as the Bangkok International Film Festival. She assumed the same role for the latter festival in 2008 and 2009. More recently, she programmed for the Bangkok ASEAN Film Festival, backed by Thailand's Ministry of Culture, from 2015-2017.
Her debut feature One Night Husband premiered in Berlin's Forum in 2003, while 2015's The Island Funeral picked up several awards, including best Asian future film award in Tokyo, FIPRESCI in Hong Kong and best cinematography in Shanghai. She also has a long history of making short films since 1988. Her most recent short Prelude To The General won a jury prize in Hong Kong last year.
"With the mobile devices and VOD, it's increasingly challenging to bring the audiences to the cinemas. Engaging the audiences is a priority; but SGIFF is not just about screening films. It collaborates with the community through Southeast Asian Film Lab and Youth Jury & Critics Programme to grow the industry together," she told Screen.
Pimpaka is relocating herself to Singapore before her three-year appointment with SGIFF starts in September. The upcoming 28th SGIFF will run from Nov 23 – Dec 3.
Meanwhile, former SGIFF festival director Lesley Ho has recently died following a battle with cancer. She was a key figure of the festival from its inception in 1987 till 2007.