Online start-up We Got POP has received $660,000 from investors also including Richard Northcott and Richard Fearn.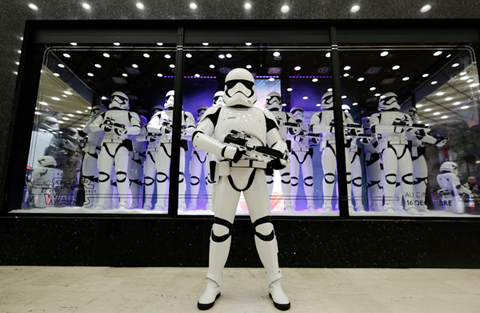 We Got POP, an online platform used for sourcing film extras and crew, has raised $660,000 in investment from Pinewood Group and other angel investors including film producer Richard Northcott (9 ½ Weeks) and tech investor Richard Fearn.
Launched in 2013 by Kate McLaughlin and Bertil Daniel, We Got Pop allows production teams to connect with a community of film personnel and has been utilised by big-budget productions including Star Wars: The Force Awakens, Spectre and Everest to source extras.
Using the new investment, the company will now expand the platform to include crew booking and management tools, and will also be launching in the US.
Pinewood's CEO Ivan Dunleavy said of the investment: "We Got POP is a production specific technology platform that will offer our key partners an improved service for handling their management and payment of extras casting.
"With our investment we are looking forward to seeing POP expand into crew management. It is a business that can scale globally and we plan to assist its launch in the US."
Kate McLaughlin, co-founder and CEO of We Got POP, added: The film industry uses modern technology to great effect on camera and in distribution. However the actual production process is lagging far behind with a heavy reliance on paper and manual data entry.
"POP's mission is to enable all people on production to work together seemlessly through one beautiful, integrated platform."