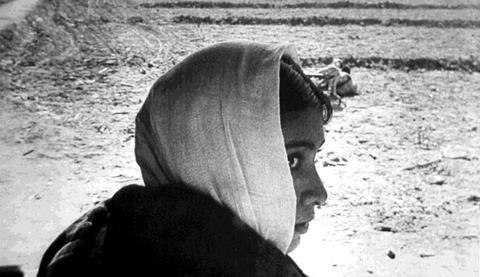 This year's Pingyao International Film Festival (PYIFF) is hosting a retrospective of Indian New Wave cinema from the 1950s to the 1970s.
The 12-title line-up includes classics from filmmakers such as Ritwik Ghatak, Mrinal Sen, Mani Kaul, Shyam Benegal and Adoor Gopalakrishnan. The programme will kick off with two titles from Ghatak, who was considered the godfather of the Indian new wave and a mentor to other filmmakers (see full list of titles below).
India's Ministry of Information and Broadcasting, National Film Archives of India and the National Film Development Corporation are co-hosting the retrospective, curated by PYIFF co-founder Marco Mueller. PYIFF holds a programme of new wave cinema each year, with last year's retrospective focusing on the Russian New Wave.
"This was the first wave of Indian directors approaching cinema formally as a medium, gaining inspiration from Indian classical arts, music and philosophy, rather than just treating it as a narrative form," said programme coordinator Deepti DCunha.
Also known as parallel cinema, India's new wave started in West Bengal in the 1950s as an alternative to mainstream Hindi-language (aka Bollywood) cinema. Initially Bengali-language, this social realist style of filmmaking was later also embraced by filmmakers working in Hindi, Malayalam and other Indian languages.
"Pingyao is the perfect place to introduce these films to Chinese audiences, as the festival attracts young cinephiles and students," DCunha said.
PINGYAO 2019 INDIA RETROSPECTIVE TITLES:
Ajantrik – The Pathetic Fallacy (1957), dir: Ritwik Ghatak (Bengali)
The Cloud-Capped Star (1960), dir: Ritwik Ghatak (Bengali)
Uski Roti (1969), dir: Mani Kaul (Hindi)
Bhuvan Shome (1969), Mrinal Sen (Hindi, Gujarathi, Bengali)
One's Own Choice (1972), dir: Adoor Gopalakrishnan (Malayalam)
Mirror Of Illusion (1972), dir: Kumar Shahani (Hindi)
In Two Minds (1973), dir: Mani Kaul (Hindi)
The Seedling (1973), dir: Shyam Benegal (Hindi, Dakhini)
Throne Of Capricorn (1974), dir: Govindan Aravindan (Malayalam)
The Role (1976), dir: Shyam Benegal (Hindi)
Donkey In A Brahmin Village (1977), dir: John Abraham (Tamil, English)
The Circus Tent (1978), dir: Govindan Aravindan (Malayalam)