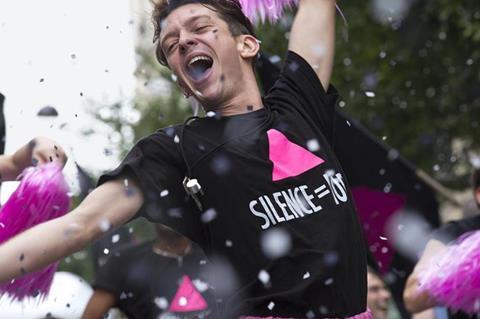 Newly rebranded Paris-based sales company Playtime has appointed Virginie Boireaux as its new director of TV sales and acquisition as part of it drive to diversify beyond feature film and into TV.
The company rebranded to Playtime from Films Distribution during TIFF in September, announcing its plan to move into TV at the same time.
Former Twentieth Century Fox senior sales manager Virginie Boireaux will be responsible for developing new business opportunities with European TV producers and international buyers.
The company is aiming to build an annual slate of five to six new TV acquisitions and co-productions, hailing from France as well as the rest of Europe.
Boireaux will work closely with Playtime's executive board, overseeing acquisitions, co-productions and sales of TV programming.
"We are happy to welcome Virginie to our team. She will be spearheading the new direction taken by our company in the past few months. She is a respected professional that understands the changes taking place in the market place, a true asset for us and the TV producers already working with us." said co-head Nicolas Brigaud-Robert.
In her previous role at the Paris office of Twentieth Century Fox, Boireaux handled the distribution of the studio's content as well as the adaptation of its formats for the European market.
Prior to Twentieth Century Fox, Boireaux worked as a sales manager at AB International Distribution having entered the TV sales business via Cyber Group Studio. She is a graduate of La Sorbonne and EM Lyon business school.
"I am thrilled to join this great company, a reference in the film industry for the diversity and quality of its line-up. Creating a TV department in this environment, combining Playtime's resources and today's opportunities in the TV industry is a challenge I am very excited to take up," said Boireaux.
Playtime was founded in 1997 under the Films Distribution (Put in link) by former UGC and Canal+ executives François Yon and Nicolas Brigaud-Robert, who were quickly joined by Valery Guibal and Sébastien Beffa.
It is one of the leading international sales company for independent feature films.
Titles on its slate over the last 18 months have included Oscar winner Son Of Saul, Frantz and The Innocents. Its current line-up features Oscar Cannes Grand Jury prize winner BPM, which is also France Foreign Language Oscar submission this year.