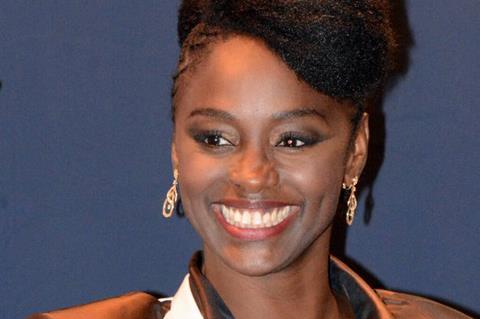 Paris-based film company Playtime has boarded sales on French actress Aïssa Maïga and filmmaker Isabelle Simeonie's documentary Regard Noir, exploring the challenges facing black actresses to break into the entertainment industry worldwide.
The work takes Maïga, whose recent credits include Chiwetel Ejiofor's The Man Who Harnassed The Wind and French drama Brother, on a journey from her native France to Los Angeles and Brazil, during which she interviewed professionals from across the entertainment world on the subject. Her interviewees include Ryan Coogler, Ava DuVernay and Ejiofor as well as French actresses Nadège Beausson-Diagne, Sonia Rolland, Firmine Richard and Adèle Haenel.
The project grew out of Maïga's earlier publication, Black Is Not My Job looking at how black actors are allotted certain types of roles on the basis of the colour of their skin.
Playtime is introducing the film to buyers at the virtual European Film Market, running March 1-5.
"We believe in Aïssa Maïga and her co-director's vision on the issue of discrimination and inclusion, " said Playtime co-head Nicolas Robert-Brigaud. "It's also the first time these issues been explored as a worldwide problem rather than just a local one. Also, most importantly, we believe in its message."
The documentary is produced by Paris-based Zadig Production and Nolita TV with the backing of French pay-tv network Canal+, which will first broadcast the work in France on March 16.