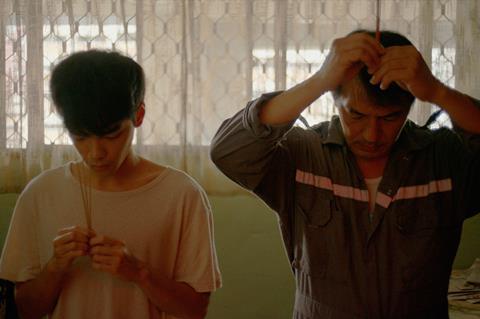 Berlin-based Pluto Film Distribution Network has acquired worldwide sales rights to Tomorrow Is A Long Time, the feature directorial debut of Singapore's Jow Zhi Wei, ahead of its premiere in the Berlinale Generation 14plus competition.
Shot in Singapore and Taiwan, the father-son relationship drama is a coproduction between Fran Borgia's Akanga Film Asia (Singapore), Stefano Centini's Volos Films (Taiwan), Xavier Rocher's La Fabrica Nocturna Cinéma (France), Jeremy Chua's Potocol (Singapore) and Ico Costa's Oublaum Filmes (Portugal).
The film focuses on a pest control exterminator and his sensitive teenage son in densely packed Singapore where mounting social anxieties and economic pressures force them into violent repercussions. The events take an unexpected turn when the setting shifts to the wilderness of Taiwan.
The film stars Taiwanese actor-director Leon Dai and newcomer Edward Tan from Singapore. Dai's recent acting credits include Your Name Engraved Herein, The Great Buddha+ and Godspeed while his previous feature as a director, Cannot Live Without You, won international acclaim and best film at the Golden Horse Awards in 2009.
Daniela Cölle, managing partner and head of acquisitions at Pluto Film, said Tomorrow Is A Long Time "establishes a new strong voice from Singapore cinema".
"Jow Zhi Wei has made a compelling film about the difficulties and specific issues which a Singaporean teenager has to face, to survive in the modern world," she added.
Jow previously studied at Le Fresnoy in France and his short films have played in competition at Cannes Cinefondation, San Sebastian and Busan film festivals among others.
Tomorrow Is A Long Time has participated in various development and market platforms such as the Sam Spiegel International Film Lab, Berlinale Talents Project Market, Golden Horse Film Project Promotion and Talents Tokyo.