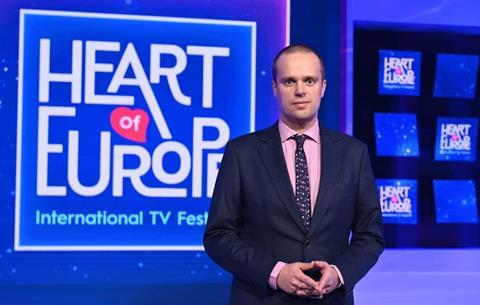 Warsaw is to host a new industry event - the Co-Production Forum - for film and TV projects from Central and Eastern Europe, which will take place from November 14-17 as part of the second Heart of Europe International Television Festival.
Producers from Poland, Lithuania, Latvia, Estonia, Ukraine, Georgia, Czech Republic, Slovakia, Hungary, Slovenia, Croatia, Serbia, Romania, Belarus, Moldova and Bulgaria are being invited to submit projects in the categories of feature film, TV fiction series and documentary up until the end of September.
A selection committee will then choose up to 10 projects for each category to be presented at three pitching sessions in front of an audience of around 150 industry professionals including sales companies and acquisition executives, film funders, broadcasters and potential co-producers.
According to the event's organiser, the Polish public broadcaster TVP, the selection criteria will include such elements as innovation and originality of the project's idea, clarity of the film's structure, and universality of its message.
The pitching sessions will also be complemented by panel discussions addressing the challenges facing indie film and TV producers and public broadcasters in Central and Eastern Europe.
Speaking to Screen Daily, TVP director of international relations Marek Solon-Lipiński said the aim of the new venture "is to create a networking event for media professionals from Central and Eastern Europe."
"It will be an opportunity for both the presentation of projects on the lookout for funds at the pitching sessions as well as the opportunity for a dialogue about the direction of content production."