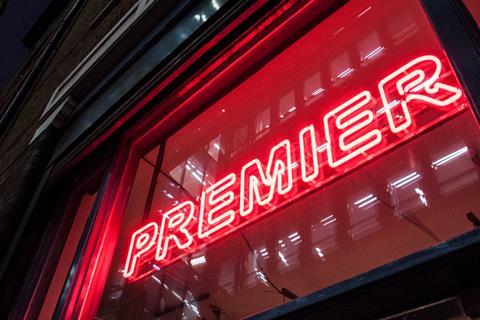 UK-based communications agency Premier has restructured its filmed entertainment division with promotions and three new hires.
Former head of television SJ Peyton has been promoted to director of television. She is joined by the promotion of Fiona Lewis as director-photography and Eugene O'Connor as director-film. O'Connor previousy served as senior account director and is returning to the company from a freelance stint.
The trio will work alongside the division's senior team which includes Alice Jenkins-Bruce (executive director), Annie McMonagle-Wilmot (director-digital), Jonathan Rutter (executive director) and Angela Smith (director-awards).
"This way of working, across all forms of content regardless of the method of distribution, reflects the way we have long operated," said chairman John Reiss. "Formalising the structure clarifies our offering to our clients at a time when global investment in content has reached unprecedented levels."
The filmed entertainment group is overseen by Rutter and Jenkins-Bruce. Rutter's role is also expanding under the restructure.
"Jonathan will maintain existing client relations and travel extensively to foster more relationships and develop business," Reiss explained. "He will also attend more festivals than previously. In addition he will also work on other developments across the company as we continue to widen and grow our offering across entertainment, arts and culture by acquisition and organically. I am grateful to have the benefit of his experience."
Premier works closely with the UK and international industry on unit publicity, global theatrical press campaigns, digital entertainment, international festival PR, award campaigns, corporate PR, picture publicity, premieres and event media management as well as other support services.