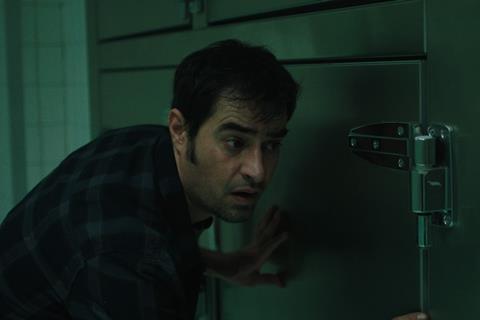 Premiere Entertainment Group (PEG) has boarded international sales on The Night ahead of the psychological horror film's international premiere at Sitges.
North American rights holder IFC Midnight plans a January 2021 launch for the film starring Cannes best actor winner Shahab Hosseini (The Salesman), said to be the first US-produced film to receive a license for theatrical release in Iran since 1979.
Kourosh Ahari directed the story about an Iranian couple and their one-year-old daughter on the way home from a social event who spend the night in a hotel where they are forced to confront dark secrets.
Hosseini makes his debut performance in a US-based production.
Besides Sitges, which kicks off in Spain tomorrow (October 8), The Night will also screen at the inaugural Nightstream Film Festival, an online compendium of several horror films that also starts tomorrow.
This marks the second film sold by Premiere that IFC Midnight has acquired this year after survival thriller Centigrade.
Premiere CEO and president Elias Axume and VP of acquisitions Carlos Rincon negotiated the deal with producers Alex Bretow of Mammoth Pictures, and Jeffrey Allard of Indie Entertainment.