Five projects selected in €217,000 funding round from Sørfond+.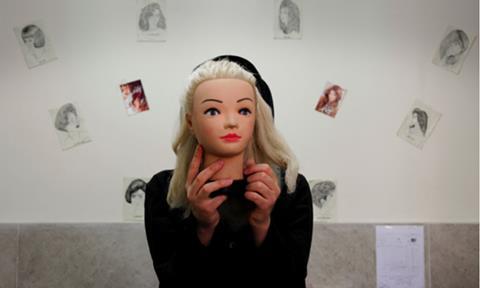 Mehrdad Oskouei, previously an award winner at London Film Festival (LFF) for his doc Starless Dreams, has received €33,500 in the latest funding round from Norway's Sørfond+ co-production fund.
His new documentary Revisited is a sequel to Starless Dreams [pictured], which won the Grierson Award for best documentary at LFF in 2016. The film returns to Iran to revisit five inmates of an under-18 prison for women.
The project is one of five receiving funding from Sørfond+, with grants totalling €217,000.
Also on the list is Sueño Florianópolis, an Argentina-Brazil co-production from Ana Katz that follows families vacationing to Florianópolis in Brazil. The film receives €33,500.
Receiving €50,000 is You Will Die At Twenty, an Egypt-Sudan co-production from Amjad Abu Alala that focuses on a man who has to choose between life or death in a society where extremism rules.
The other two projects are Bangladeshi feature Made In Bangladesh by Rubaiyat Hossain (€50,000), and Lebanese film 1982 by Oualid Mouaness (€50,000).
The fund is administered by the Norwegian Film Institute in co-operation with the Films From The South Foundation, and is supported by the Norwegian Ministry of Foreign Affairs and Creative Europe's MEDIA programme.
It has the aim of "strengthening film as a cultural expression, to promoting diversity and artistic integrity on the international film scene, and to strengthening freedom of expression", as well as contributing to cooperation between the European and international film industry.
The Sørfond+ jury, which selected this round's grantees, was made up of Hanne Myren (Norway), Erik Richter Strand (Norway) and Amra Bakšić Čamo (Bosnia).
They said in a statement:
"We have been taken on a journey through all continents, guided by a strong selection of new and established voices in world cinema.
"In the end, choosing between so many extraordinary projects was truly painful. The five selected films have been chosen on the basis of their exceptional qualities.
"We are pleased with the fact that our selection also reflects the diversity of gender, region and genre within the group of projects submitted."