Filming to continue in Toronto until mid-July 2017; Elevation targets 2019 Canada release.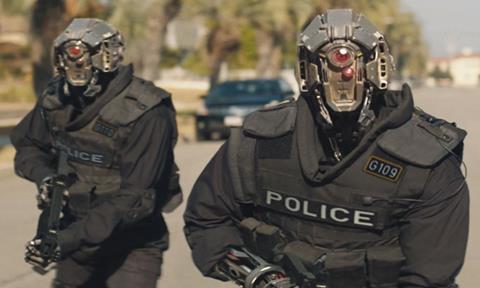 Principal photography has commenced on Jeff Chan's sci-fi thriller Code 8.
Code 8 is set in a world where four percent of the population is born with supernatural powers and face discrimination and a life of privation. The film centres on a young man with abilities who clashes with a militarised police unit after committing a series of crimes.
Robbie Amell and Stephen Amell star alongside Sung Kang, Kari Matchett, Greg Bryk, and Aaron Abrams.
The film is based on Chan's short film of the same name that inspired an Indiegogo campaign in 2016 that exceeded its initial $200,000 goal by raising more than $1.7m, allowing for production to begin on the feature version.
In addition to the Indiegogo funds raised, Code 8 is financed by Telefilm Canada and the Fyzz Facility.
Elevation Pictures is distributing the film in Canada, while XYZ Films is handling foreign sales.
Chan will direct and produce under his Colony Pictures. Robbie and Stephen Amell serve as executive producers alongside Resolute Films' Lee Kim, Blue Ice Pictures' Mary Anne Waterhouse, and Thick Water Entertainment.
Code 8 reunites Chan with several of his Code 8 short film collaborators including screenwriter and co-producer Chris Paré, cinematographer Alex Disenhof and visual effects house PlayFight VFX.
"We're thrilled to be starting production with such an extraordinary cast and creative team led by Jeff, and excited to bring a full-length Code 8 to the world," Robbie and Stephen Amell said.
Elevation Pictures' upcoming releases include Megan Leavey, The Big Sick, and Beatriz At Dinner.