EXCLUSIVE: Cinema Management Group (CMG) handles sales for Australia's Bronte Pictures.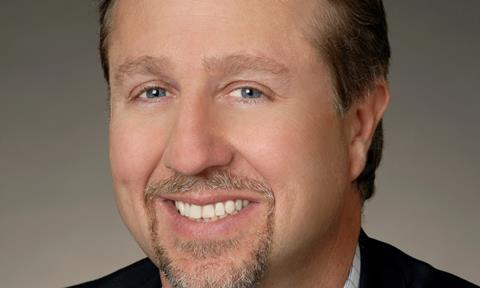 Shooting has begun at Gladsville Mental Asylum, the notorious institution and oldest of its kind in Australia.
Storm Ashwood directs The School starring Megan Drury as a surgeon and mother of a comatose son who becomes trapped in a building haunted by children from her past. The film is scheduled for delivery in October.
The Gladesville Mental Asylum was founded in the late 1830s and was infamous for harsh treatment including the use of electric shock therapy. The site houses more than 1,200 unmarked graves.
The cast includes Will McDonald and theatre director Nicholas Hope, as well as youngster Jack Ruwald.
Blake Northfield and Jim Robison are producing for Bronte Pictures, while Phil Hunt and Compton Ross of Headgear Films are executive producers.
Edward Noeltner's (pictured) CMG acquired worldwide sales rights excluding Australia and New Zealand and launched pre-sales in Berlin.
Rights have gone in: South Korea (First Run), India, Indonesia, Mongolia, and the Philippines (MVP); Malaysia, Vietnam, Laos, Cambodia, and Myanmar (Golden River); and the Middle East (Front Row).
Richard S. Guardian negotiated the deal on behalf of CMG and serves as an executive producer. Guardian will join CMG in Cannes to handle sales on this and other upcoming CMG titles.
Bronte Pictures recently completed the horror feature Out Of The Shadows, which Blake Northfield and Jim Robison produced and is earmarked for release this year. In development is novel adaptation The Prez.
"Combining the themes of fear and parenting, and utilizing similar styles in modern Spanish ghost films with an homage to the Japanese horror genre, The School promises to be a classic horror thriller alongside films such as The Orphanage, The Others, and The Ring," Ashwood said.
Noeltner added: "A good number of smart horror thrillers have come out of Australia in recent years like The Babadook and Wolf Creek and after seeing Storm's work, I'm sure The School will rank up there among them. The School explores the complex themes of love, loss and obsession that will connect with audiences worldwide."
CMG's hand-painted animation Loving Vincent is scheduled for delivery in April, while Nelson Mandela drama An Act Of Defiance will be released worldwide later this year. The Little Vampire 3D is scheduled for worldwide release at Halloween.