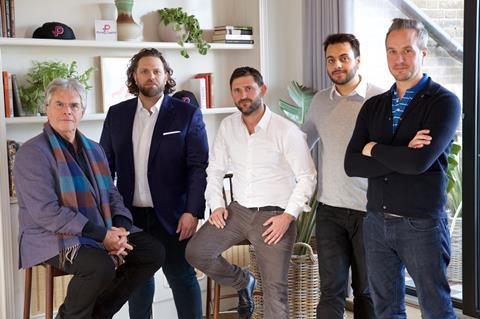 Purely Capital, a financial technology firm founded by UK producer Wayne Marc Godfrey, has launched an entertainment receivables platform backed by a $150m funding line from a host of institutional lenders and banks.
The platform has been established to meet the need of rights owners, producers and distributors to bridge the funding gap that is created by long-dated payments when content is licensed to global streaming platforms, broadcasters and publishers.
The aim is to provide distributors and rights owners access to immediate cashflow when titles are licensed to those content providers, and when those contracts pay out.
Godfrey is a film financier and producer of more than 125 features including Dee Rees' recent Netflix feature The Last Thing He Wanted, starring Ben Affleck and Anne Hathaway, and comedy Best Sellers, starring Michael Caine and Aubrey Plaza, which wrapped production last month.
Godfrey was previously co-founder and co-CEO of London-based finance and production outfit The Fyzz Facility before stepping down after 10 years in June 2018. His past credits include The Foreigner, A Private War, 47 Meters Down and Silence.
"While the unprecedented spend by streamers and broadcasters of more than $120bn last year is impressive, rights owners are being forced to wait two to five years for licensing contracts to be paid out, putting companies under immense financial strain," he said.
"We built Purely Capital as a solution to this emerging problem, giving content owners access to their licensing income now. Purely Capital buys contracted revenues today and we then wait for the years of quarterly payments from the licensor so that our customer doesn't have to."
The management team at the firm comprise chief financial officer Stuart Stanton, chief legal officer Dan Abrams, chief technology officer Dean Chapman and head of product Sashi Arnold.
Purely Capital closed a seed equity round in 2019 backed by Finch Capital, an early-stage financial technology venture capital firm, and has financed more than $35 million in deals to date, with clients including Netflix, Amazon, Disney, Viacom, HBO and Starz.