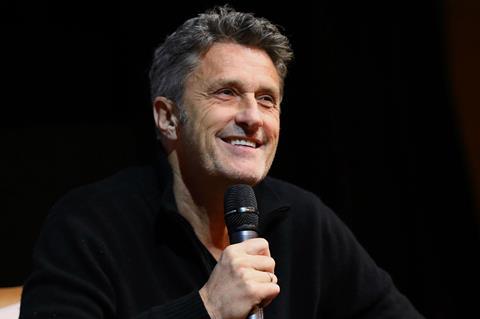 Polish director Pawel Pawlikowski kicked off a masterclass at the Doha Film Institute's talent development meeting Qumra with an account of his traumatic move to the UK from Communist-era Poland as a teenager in the early 1970s.
"Pre, pre-Brexit England was even more Brexit than you can imagine. It really had no truck with foreign civilisation, or with Europe," said Pawlikowski, who arrived in the UK with his mother at the age of 14 just as the country was gearing up to join the European Union in 1973.
"I loved rock 'n' roll and bands like The Small Faces and The Kinks and was into Mod culture. When I heard we were going to London for a holiday I was excited but then when I discovered we weren't going back and that my mother was married to an Englishman it was a shock," he recounted. "It was a difficult year."
After "de-railing" in the UK, Pawlikowski was sent to live with his father who had fled Poland to live in Germany. Pawlikowski attended school there too, before moving back to London to continue his higher education.
"I couldn't go back to Poland because we had left illegally so I decided that if I'm going to be a foreigner for the rest my life, it might as well as be in London," he explained.
The outsider
These "dramatic beginnings" would give Pawlikowski a life-long outsider's eye, standback attitude and an ability to combine human stories with sweeping world events. These characteristics can be seen in nearly all his work from early documentaries such as Serbian Epics to his subsequent fiction features Last Resort, My Summer Of Love in the UK, The Woman In The Fifth in France, and even his homecoming pictures Ida and Cold War.
Pawlikowski told Screen this sense of being an outsider had followed him back to his native Warsaw where he now lives. In a way, he says, his vision of Poland remains wrapped up with the country he left as a teenager.
"I'm trying to keep alive a certain idea and reality of Poland from a certain era when there was a kind of humanity and lyricism which is not evident but was in the 60s, 70s and 80s," he said. "I am at odds with my times. I find the current world a bit freaky and scary and unattractive. I am an outsider in time and place."
Documentary beginnings
The Qumra masterclass explored how Pawlikowski had found filmmaking via documentary after being accepted for a BBC traineeship. He credits BBC producer-turned-novelist Nigel Williams as a major supporter in enabling him to pursue his ideas.
"[The BBC] was a very good organisation at the time, full of creative ferment," said Pawlikowski. "Nigel was perhaps the most the eccentric of producers working there at the time. He loved all my ideas. He was the one who sent me off to Russia with a money belt."
Pawlikowski added, however, that he was not attracted to the idea of making documentaries today.
"I was making documentaries from 1988 to 1995, before the media revolution. These days everything is being filmed from every angle and you get very little joy from photographing something which is unique and only happening then and there," he explained. "I think there was also a special excitement for me at the time in that I was visiting countries I had not been able to go to before."
He has carried lessons learned during that period into his filmmaking today.
'It taught me to think on my feet and not to think of film as a translation of literature but as a thing that is alive and lives in the images, sounds and in the editing," he explained.
"When I write a script, it's basically a means to an end, the end being raising the finance. But my scripts are quite underwritten, 60 pages for me is a luxury. I am always having to explain to my producers and financiers that the script is ballpark."
Future plans

Pawlikowski arrived at Qumra fresh from the awards season run for his pan-European epic love story Cold War. Having won the prize for best director in Cannes last May and swept the board at the European Film Awards, the film was nominated in the Academy Awards and the Baftas but failed to take the top prizes.
Pawlikowski, who previously enjoyed foreign-language Oscar glory with Ida, says he is now taking a breather and mulling future projects after being on the road with Cold War for some nine months.
Projects on the horizon include an adaptation of French writer Emmanuel Carrère's biographical novel Limonov, about dissident Russian politician Eduard Limonov.
"I trying to make that work but to be honest I am taking a bit of time off now, trying to recover," he told Screen.
When asked what he makes of Brexit and whether he is tempted to use it as a backdrop for a feature, Pawlikowski replies: "There is no need for a film. The melodrama is already there. Britain is a place where you think common sense will prevail, but common sense is not prevailing. I might make another film in Britain but it will be set in the 1970s."