EXCLUSIVE: Big budget, 4K recording captured performance of sell-out production at Rome's Teatro dell' Opera last May.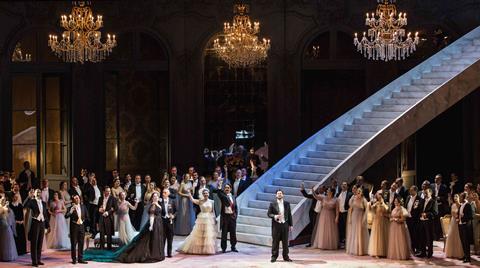 Rai Com has added Oscar-winning director Sofia Coppola's production of Verdi's La Traviata at the Teatro dell' Opera in Rome last May to its All'Opera strand devoted to bringing the best Italian opera productions to the big screen.
All 15 performances of Coppola's opera directorial debut – featuring costumes by Valentino and sets by Batman, Interstellar and John Carter production designer Nathan Crowley – were sold out.
The ensemble included singers of the caliber of Francesca Dotto, Antonio Poli, Roberto Frontali and Anna Malavasi. The orchestra of the Rome Opera was led by Jader Bergamini.
Oscar-nominated cinematographer Philippe Le Sourde (The Grandmaster) topped the high-end shoot featuring multiple state-of-the art 4K cameras and up to 100 microphones.
The opera's broadcast in Germany and France by Arte/ZDF was one of the highlights of the station's cultural programming.
Rai Com has already sold distribution rights to Japan's Tomokushinsha TFC and negotiations with a Korean partner are in their final stages.
State Italian broadcaster Rai's All'Opera strand features the very best of the Italian opera season, selected and recorded by Rai in the highest quality to be broadcast live or near-live in cinema theatres.