The companies announced in China on Tuesday morning what they called the largest 3D installation agreement in the history of the format.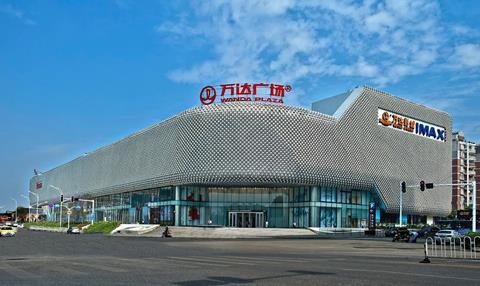 RealD and Wanda Cinema Line Corporation have agreed to expand their relationship – begun in 2010 – by committing to equip 5,600 screens throughout China with RealD's projection technology.
Wanda will instal at least 4,000 RealD 3D projection systems by 2020 in its Wanda Cinema Line theatres across China. Around 1,600 of its screens are already equipped with RealD's 3D technology.
Wanda Cinema Line Corporation executive president Xiaobin Liu said RealD-equipped theatres had been a "significant part of our growth strategy" in China, one of the world's powerhouse 3D markets.
RealD founder and CEO Michael Lewis went a little further: "China has steadily become the world's most significant 3D market and the scale of this installation agreement signals an unprecedented commitment to the growth of 3D in this critically important entertainment region."
Lewis added: "We are enormously proud of our partnership with Wanda Cinema Line. As one of the pre-eminent global exhibitors, Wanda is known for investing in premium quality brands and equipment and we could not be prouder of their support and commitment to RealD as they expand and enhance their chain throughout China."
RealD said it currently equips and licenses more than 28,000 screens with 3D systems worldwide, rising to more than 32,000 screens in 72 countries with the Wanda deal.
RealD and Wanda are also committed to improving visual quality in theatres they jointly equip pursuant to their RealD 6FL Certification quality assurance launched in 2014 to ensure 3D presentations meet brightness specifications.