EXCLUSIVE: Craig Fairbrass to star in action-thriller Cartel.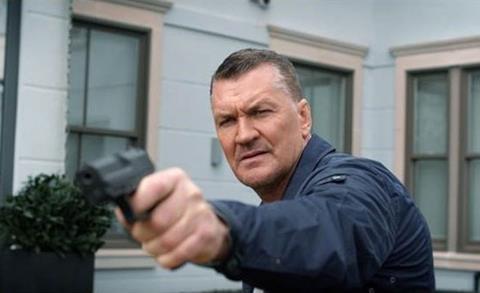 UK finance outfit Red Rock Entertainment and actor-producer Craig Fairbrass's (Get Lucky) Impact Entertainment are to collaborate for the third time on action-thriller Cartel, which is in development.
Outside Bet and Bonded By Blood director Sacha Bennett is due to direct the Puerto Rico-based story about a military policeman (Fairbrass) who clashes with a local cartel while investigating the murder of a priest.
The deal was negotiated by Red Rock Entertainment's Gary Collins and Impact Entertainment's Luke Fairbrass.
Collins said: "We are delighted to be partnering again with Impact Entertainment; working with them has been seamless and are very excited about Cartel's International appeal."
Red Rock and Impact previously worked on Jonnie Malachi's psychological-thriller Breakdown, which is due to be released in the UK later this year, and Mark McQueen's Spain and London-set heist-thriller Gunned Down, which is repped by Cinema Management Group.