EXCLUSIVE: Antoniak's third picture revolves around intense lesbian affair between two Amsterdam teenagers.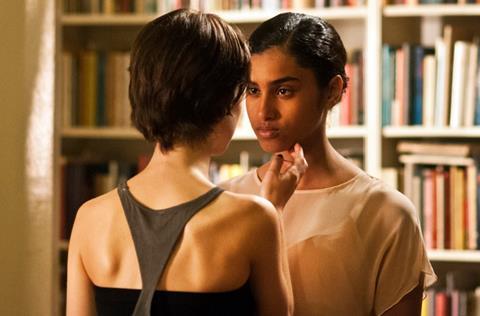 Paris-based sales company Reel Suspects has acquired international rights to Urszula Antoniak's Nude Area, an interracial, lesbian love story between two teenagers living in Amsterdam, one from a wealthy, secular background, the other poor and Muslim.
"It's a very ambitious feature, without dialogue, that presents the strong and ambiguous relationship between two teenagers, who move from desire and fantasies to consumption," said Reel Suspects CEO Matteo Lovadina.
"It has strong distribution potential and the absence of dialogue makes it even more universal," he adds.
The film revolves around Naomi, a beautiful teenager living in the upscale Amsterdam-South neighbourhood, who develops a crush on a Muslim girl, called Fama, who hails from a poorer district in the west of the city.
Intertwined with the tale of seduction, Antoniak explores lesbianism and female desire in general through a series of chapters headed with words beginning with the letter "L" – love, limit and labour.
The acquisition follows screenings at the Tallinn Black Nights Festival where it opened a Focus on Polish Cinema.
Lovadina signed the deal with Arnold Heslenfeld of Amsterdam-based Topkapi Films, which is co-producing the film alongside Poland's Apple Films. Lovadina will market premiere the film at Berlin's EFM.
Nude Area is the third feature for Polish-Dutch Antoniak after her award-winning 2009 debut Nothing Personal and Code Blue, which premiered in Directors' Fortnight in Cannes in 2011.