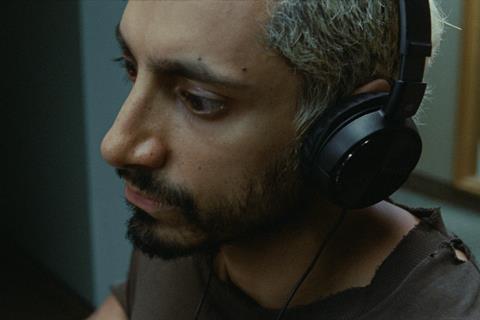 Oscar-nominated Riz Ahmed has partnered with academic Stacy L. Smith, Ford Foundation, and Pillars Fund in calling for greater inclusion of Muslims in film as a new study highlights a lack of characters and "dangerous stereotypes" in English-speaking roles.
The report, 'Missing & Maligned: The Reality Of Muslims In Popular Global Movies' was released on Thursday (June 10) by Smith and the USC Annenberg Inclusion Initiative, with support from the aforementioned partners.
It examined Muslim representation in 200 "popular films" from the US, UK, Australia, and New Zealand released between 2017 and 2019 and found no Muslim speaking characters in 181 or 90.5% of the total sample.
Only six films featured a Muslim lead, co-lead or ensemble lead characters, and only one had a Muslim woman in an ensemble lead role, shared with two men. Of 41 primary and secondary Muslim characters, 53.7% were targets of violence, and 39% were perpetrators of violence.
Muslims accounted for 1.6% of 8,965 speaking characters in a world where Muslims account for 24% of the population.
Examined by country of origin, 5.6% of characters in 32 Australian films were Muslim, as were 1.1% of characters in 100 US films, and 1.1% of characters in 63 UK films. None of the five films from New Zealand featured a Muslim character in a speaking role on screen.
Pillars Fund, the grant-making organization and Muslim community foundation, announced its 'Blueprint For Muslim Inclusion' to provide film industry professionals with guidance on how to support Muslim stories and storytellers, and makes recommendations for everyone from production companies to drama schools.
A Pillars Artist Fellowship will offer grantees an unrestricted award of $25,000.
"The representation of Muslims on screen feeds the policies that get enacted, the people that get killed, the countries that get invaded," said Ahmed, who earned a lead actor Oscar nomination this year for Sound Of Metal (pictured). "The data doesn't lie. This study shows us the scale of the problem in popular film, and its cost is measured in lost potential and lost lives.