A Beautiful Mind director plots film version of supernatural novel.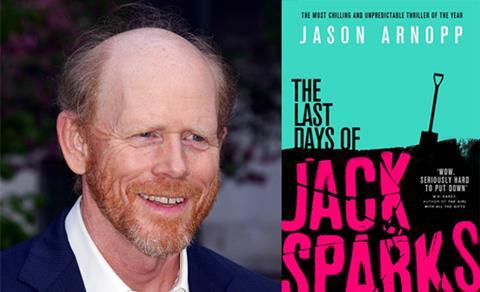 Ron Howard's production outfit Imagine Entertainment has optioned novel The Last Days Of Jack Sparks with a view to adapting it as a feature film.
British author Jason Arnopp has been hired to adapt the screenplay of his own 2016 debut.
The plot follows titular pop culture journalist Jack Sparks who is researching a book on the occult. After sparking a Twitter storm by mocking an exorcism, Sparks is found dead in mysterious circumstances.
Howard commented: "Jack Sparks is a tremendously fascinating, entertaining, and entirely contemporary movie character.
"His journey into the supernatural and his clashes with those forces and with himself are hilarious, disturbing, exciting and surprising as hell. I couldn't put the book down and I believe it will be a blast for audiences to experience the movie version."
It is unclear at this stage whether Howard will direct the film, but a spokesperson for Imagine told Screen that the two-time Oscar-winning director was "very excited" about the project.
Arnopp, who previously wrote the screenplay for 2011 horror Stormhouse, added: "Ron Howard is a living legend, so it's absolutely wonderful to see the director of Apollo 13, The Da Vinci Code and Frost/Nixon place so much faith in The Last Days Of Jack Sparks.
"Ron and his ingenious production wizards have been a joy to deal with and I'm having a blast writing the script. I know the late Jack Sparks would feel his posthumous book is being ferried towards the silver screen by exactly the right people."
Imagine most recently produced the Howard-directed Dan Brown novel adaptation Inferno (2016), which grossed $220m worldwide, and Doug Liman's Tom Cruise-starring crime thriller American Made, which Universal will release in August.
Howard's other recent credits include Bafta-nominated Beatles documentary The Beatles: Eight Days A Week and Chris Hemsworth-starring nautical drama In The Heart Of The Sea.