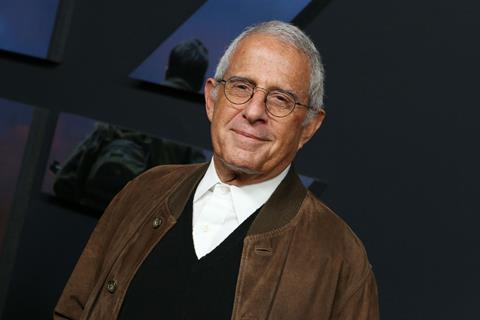 In a surprise move, Hollywood veteran Ron Meyer and French media industry executive Sophie Jordan have been appointed as CEO and co-CEO of pan-European production and distribution powerhouse Wild Bunch AG.
Company co-founder and current CEO Vincent Grimond will stay on in an advisory capacity, working closely with Meyer and Jordan.
Meyer is the former vice chairman of NBCUniversal, where he was an executive for 25 years and oversaw the development of films including Erin Brockovich and The Fast And The Furious. He also co-founded the Creative Artists Agency (CAA).
Jordan is the former general counsel and special advisor to the chairman at Qatar's beIN Media Group. She has also held positions at Canal+, Digiturk, Miramax, Paris Saint Germain (PSG) and Qatar Sports Investments.
The appointments were made by Tennor Group, the global investment company owned by flamboyant German entrepreneur Lars Windhorst, which was formerly known as the Sapinda Group.
Wild Bunch AG was formed after the 2015 merger of Wild Bunch and Senator Entertainment. Its international film sales division headed by Vincent Maraval was spun off as an autonomous, independent entity in 2019 and now operates under the Wild Bunch International banner, although Wild Bunch AG still held a 20% stake in the company as of July 2021.
Windhorst first became involved in Wild Bunch AG when the Sapinda Group bankrolled the merger between Paris-based Wild Bunch and German film company Senator in 2015.
A statement from Tennor Group said: "[Meyer and Jordan] will utilise additional financial resources on strategic acquisitions of other businesses to help Wild Bunch expand its domestic and international presence in production and distribution."
The Wild Bunch group spans TV and film distribution and production operations in Germany, France, Spain and Italy as well as a burgeoning TV sales arm.