Philipp Hoffmann's Rushlake Media has burgeoned its international sales slate with the acquisition of two titles.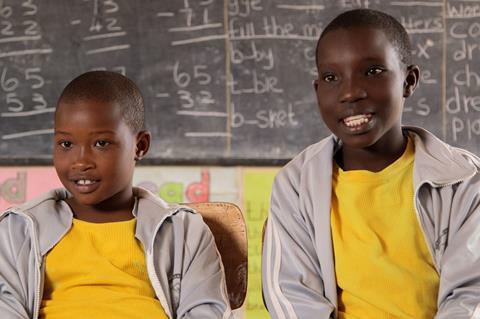 The Cologne-based company has taken world rights (excluding Sub-Saharan Africa) to Who Am I?, which has its world premiere at International Film Festival Rotterdam (IFFR) in the Pan-African Cinema Today strand today (Jan 25).
From Kenyan filmmaker Wanuri Kahiu and co-director Nick Reding, Who Am? is a hybrid documentary and social project that follows the aftermath of the 2007 general elections in Kenya, which divided people among tribal lines. Now, 10 years later, many Kenyans fear that the country is becoming more polarised than ever before.
For the film, the directors used a series of games and interviews to ask children between the ages of 8 and eleven what they understand about discrimination, tribe and religion.
Global Family
Rushlake has also boarded Global Family from Melanie Andernach and Andreas Köhler. The film, which explores the meaning of home through the eyes of a Somali refugee family, had its world premiere at the recent Max Ophüls Preis Film Festival in Saarbrücken, Germany.
Also on the company's slate is Likarion Wainaina's Super Modo, which is set to premiere at the Berlinale in February in the Generation sidebar. Produced by One Fine Day Films, the production company founded by German film director Tom Tykwer and Marie Steinmann-Tykwer, the film tells the story of a Kenyan village masterminding a plan to make a dream come true for a young girl with a terminal illness.
Rushlake founder and managing director Philipp Hoffman and project manager Lena Werle are both attending IFFR this week.
Hoffman commented: "Guided by the wisdom of children, Who Am I? touches on the fissures growing in Kenyan societies, but which are also very real and ever more present in our Western societies. Through children's inherent understanding of fairness, the film provides a compassionate and urgent vision of these issues."
Reding, an actor turned activist who appeared in features such as The Constant Gardener, added: "The children in this film manage to reach out across social and tribal divisions in Kenya, and remind us powerfully of our common humanity. We are looking forward to sharing their wisdom and kindness with a much wider audience"